Melissa Harris-Perry 'highly unlikely' to return to MSNBC
By Brian Stelter, CNN | 2/27/2016, 12:23 p.m.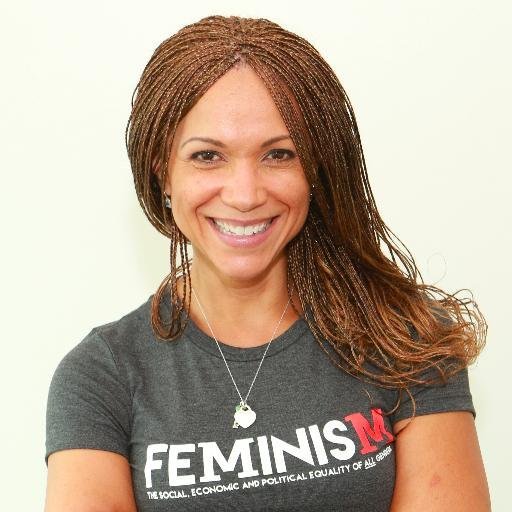 NEW YORK (CNNMoney) -- "Melissa Harris-Perry" the TV show ended not with a celebration or a cancellation, but with a tug of war over Beyoncé.
It was Super Bowl Sunday. The previous afternoon, Beyoncé surprised her fans by releasing a politically charged new song, "Formation."
Conversations about race, gender and politics are a cornerstone of Harris-Perry's acclaimed talk show. But executives at MSNBC wanted her to just cover presidential politics that day — no time for "Formation."
"Her executive producer had to fight for it," according to a source who recounted the skirmish.
Harris-Perry won the Beyoncé battle but lost the war, which had been raging for months. She has not hosted since that day. On Friday, she spoke out publicly, saying she had been "silenced" by MSNBC and placed in a form of cable news purgatory.
"I love our show. I want it back," she said in a letter.
Now she is on strike, refusing to host until she can return to the "substantive, meaningful, and autonomous work" she used to do on MSNBC.
Her MSNBC contract expires in October. Two sources agreed it is "highly unlikely" she will ever be back on the show.
This fight — fundamentally about editorial control — comes at a time when MSNBC and its rivals are trying to squeeze higher ratings out of the chaotic primary season.
At the same time, MSNBC has been undergoing a radical brand transplant, replacing left-leaning opinion shows with more middle-of-the-road newscasts. Progressives feel like the liberal MSNBC they loved is fading away.
Harris-Perry's fans are firmly on her side; thousands of supporters tweeted about the stand-off with MSNBC on Friday and Saturday.
Planned Parenthood president Cecile Richards wrote that Harris-Perry "included such important issues and voices" on her show; "seriously hope she will be back."
Some commenters have accused MSNBC of repressing minority voices by minimizing the roles of black hosts like Harris-Perry and Al Sharpton.
Harris-Perry herself brought up race in her Friday letter, which was originally only sent to colleagues. After The New York Times reported on the standoff, she asked a friend to publish it on Medium. The letter noted a "dramatic change" in the "editorial tone and racial composition of MSNBC's on-air coverage."
MSNBC is in a bind. Now that Harris-Perry's letter has publicly shamed the channel, some TV observers believe chairman Andy Lack and president Phil Griffin will dismiss her for insubordination.
"That statement sounded like a door-closer to me," a former MSNBC executive producer said.
An MSNBC representative declined further comment on Saturday. On Friday, MSNBC said other shows had been pre-empted for election coverage too, so her reaction was "surprising, confusing and disappointing."
It is true that two weeks of pre-emptions would not typically be cause for concern. But "Melissa Harris-Perry" is not a typical show and she is not a typical host.
A professor and writer, Harris-Perry was called "America's foremost public intellectual" by Ta-Nehisi Coates. MSNBC's decision, back in 2012, to give her four shows of weekly air time was, to put it simply, a big deal. Her hiring was championed by prime time host Rachel Maddow, among others.