Comfortable, convenient, stylish and healthy products for the road
By LYSA ALLMAN BALDWIN | 1/7/2016, 4:26 p.m.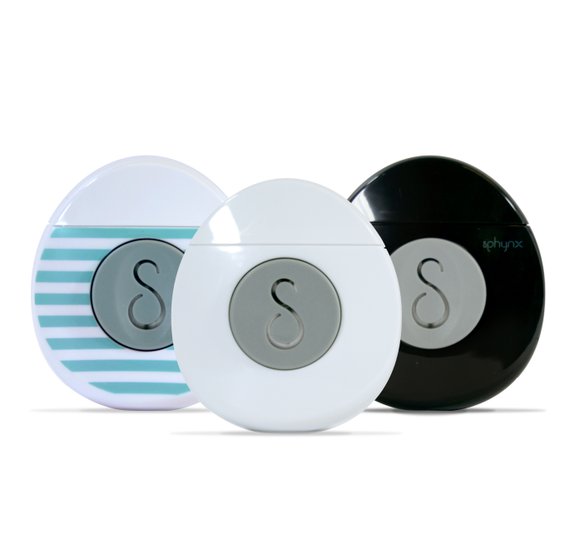 Sphynx Razor
I hate it when this happens: You're travelling and go to the pool at the hotel or for a relaxing massage at the spa and when you get undressed, you realize that you missed a few spots, um, north and south. And because you can't take a razor on the plane, you're stuck with the unsightliness of it all.
Not anymore with Sphynx Razor, a three-in-one travel shaver offering convenience, comfort, relief and silky smooth skin on-the-go. Sphynx, which comes in a compact and discrete design, has rotating sides encompassing a refillable water cartridge, an all-natural Shea butter soap bar that doubles as a moisturizer and two top-quality razors and is TSA-compliant. It also comes in an assortment of fashionable designs. www.sphynxrazor.com
Up! Pants
Finding comfortable, stylish, wrinkle-free pants for on the go is a constant challenge, especially those that don't just come in solid colors such as black, blue and grey. For a change of pace that colorfully meets all of this criteria, try Up! Pants.
These "THINCREDIBLE FIT" pull-up pants (they make skirts and shorts, too) are unique in that they have shapewear—wide elastic waistbands, built-in front panels and 32-inch seams—added into them to provide you with the most flattering look regardless of your shape or size or the pattern of the fabric. Additionally, the 96 percent polyester and 4 percent spandex composition makes them very comfortable (probably the most comfortable pants I own) and flexible enough to allow you to wear them all day and night without looking haggard by the time you're ready for bed. Whether you run around town a great deal, or are on constantly on the road, Up! Pants are a great addition to your wardrobe. www.uppansmontreal.com
ZeroWater Tumbler
Keeping hydrated and with safe, clean water can be a challenge and can get expensive if you have to keep buying bottled water when not at home. Well, taking a page from home water pitcher filter systems, the ZeroWater Tumbler provides a convenient, affordable option in a good-looking, ergonomic design that easily fits into your purse, gym bag or briefcase and most vehicle cup holders.
BPA-free and leak-resistant, the 26-ounce ZeroWater Tumbler uses patented five-stage filter technology and a revolutionary ion-exchange system to dissolve solids anywhere potable water is available—in the airport, a hotel restroom, a school water fountain, etc., and the filter changes color so you know when to change it. www.zerowater.com
Stio
Sometimes where something comes from is as important, if not more, than that with which it is made. But with Stio, you get the best of both worlds. The company, based in Jackson Hole, Wyo., was founded to "inspire connection with the outdoors through beautiful, functional products." And they have achieved this through a wide array of weather resistant, durable, functional and stylish clothing options from jackets and vests to footwear, pants, hoodies, booties and scarves, shirts, helmets and goggles and more for men, women and children.
I recently got their women's CFS hooded pullover, made with a special lightweight, Sphero HO stretch poplin with polyester and spandex. The jacket is designed to withstand rain, wet snow and the effects of strenuous activity and provides exceptional breathability with mesh ventilating pocket bags, combined with a UPF rating of 50+ for ultimate protection. The jacket comes in a gorgeous "Blue Mirage" and vibrant "Orange Peel," is very lightweight, has a great gripper elastic at the back body to keep the hem in place and folds up very nicely to pack in your travel bags. www.stio.com
Cuddlefish
Whether taking a day trip, hitting the road for a long weekend or traveling overseas, there are those places and times where you need a full-size towel but won't be somewhere where can easily get (or transport it hither and yon) one.
Specifically designed for kids, there's Cuddlefish, beach-sized towels weighing only 11 ounces that fold up, incredibly, down to the size of an iPad! In addition, these soft, smooth, super absorbent towels dry quickly, so you don't have to worry about putting wet, soon-to-be-stale-smelling towels inside your car, beach bag or travel bags. They also come in fun patterns and colors that the kids really like. www.cuddlefishtowelcompany.com
Lysa Allman Baldwin is a freelance writer and the publisher and editor of Amazing Escapades, offering "adventures for the mind, bod and belly" (www.amazingescapades.com).