Great 2015, better 2016
1/7/2016, 5:54 p.m.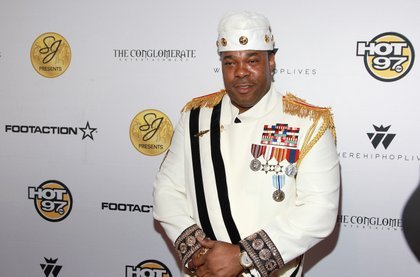 The last week of December is always a time for reflection on the 51 prior weeks, especially when you're trying to recollect the year's best. At the beginning of the month, I had narrowed down the top shows I witnessed in 2015 for a retrospective view.

D'Angelo at the Apollo Theatre in February and the NWA Reunion Show, featuring the Dogg Pound and TDE this past June at the Staple Center in Los Angeles during the BET Experience, were my top picks. In weighing those two, we had to take the following factors under consideration. For D'Angelo, coming off a 14-year recording hiatus, his surprise release of the album "Black Messiah," which charted at number 1, coupled with his headlining debut at the hallowed halls of the Apollo, provided the ingredients for an electric night. All he needed to do was go on stage and cook, as he's done countless times before. For the latter show, with Ice Cube, Snoop Dogg and Kendrick Lamar as the bold face names on the marque, the evolution of West Coast hip-hop got to play out for a multi-generational, multi-cultural, capacity crowd.
So as I began to make the arguments for one or the other, all plans were scrapped on Dec. 5 as a live best-of mixtape was performed at Newark's Prudential Center and in the process became hands down, the concert event of 2015. A quarter of a century into his career, all roads lead to the "Busta Rhymes & Friends Hot for the Holidays" concert, in conjunction with Hot 97. Before the performance, Busta was quoted in The Record music magazine as saying, "This is going to be the most incredible hip-hop concert of all-time. Not one of them, but the most. Hands down."
He added, "You would be doing yourself a great injustice if you do not witness this firsthand. I ain't talking about no Instagram, piece-by-piece, 15-second clips. You got to come and watch this from top to bottom."

On paper, he was correct. Guests scheduled to perform/attend were Mariah Carey, Fetty Wap, Mary J. Blige, Sean "Puff Daddy" Combs, Lil' Wayne, Rick Ross, French Montana, the Lox and Jeremih. But there's a clear difference between showin' up and gettin' down. With that said, optimum energy and top-notch performance was guaranteed. Those qualities are embedded in his DNA and his peers and fan base all know that if his efforts are not matched, they're going to get smoked.
Here are a few of the highlights from a night of highlights: MOP was the first of many surprise guest not listed, but "Ante Up" was the appropriate spark. Who couldn't feed off that type of Brooklyn energy? It was also a discrete message to those in attendance who thought it was just going to be so-called big-name artists. During his career span, Busta was about bringing out his musical best. So it was really no surprise that underground champions such as Capone-N-Noreaga, O.T. Genasis, Busta's Flipmode Squad crew members Rampage and Rah Digga and the great JR Reid were comfortable in that spot.


The segment of Rae Kwon, Method Man, Red Man, Mary J. Blige and Lil' Kim was enough to send the crowd home. In that sequence, hits such as "Ice Cream," "The Rockwilder," "Tonight's the Night," "I'll Be There for You/You're All I Need to Get By,'' "Real Love" and "I Can Love You Better," were all thrown around, none featuring Busta I might add, but we were all compelled to stay because more was to come.

The finale was just as epic, as the reunited Leaders of the New School were joined by A Tribe Called Quest to close out with the song that launched Busta into the stratosphere: "The Scenario." With that performance, Busta made a strong case to be considered in the top five G.O.A.T conversation.


Here's to a big 2016 for you and yours. Jan. 4, Lauryn Hill at the Brooklyn Bowl might set the year off right.
Over and out. Holla next week. Until then, enjoy the nightlife.