Militia takes over Oregon wildlife refuge
Herb Boyd | 1/7/2016, 3:58 p.m.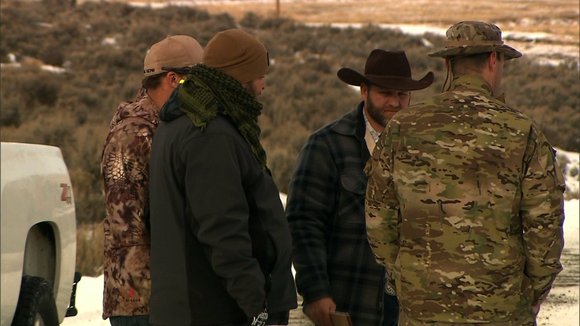 An action reminiscent of Americans during the anti-British era is occurring in Oregon, where a militia has taken over the Malheur National Wildlife Refuge. The group invaded the building last Saturday and declared they are "willing to kill and be killed if necessary."
Prompting the showdown was the arrest and possible jailing of two ranchers accused of arson. Dwight Hammond Jr. and his son Steven claimed they started brush fires to prevent the spread of wildfires in the region. Mixed in the protests are ranchers who charge that the Hammonds are being victimized by having their grazing rights rejected.
"We will be here for as long as it takes," said one of the leaders of the demonstrators who characterized the group's action as a liberation of public lands. "People have talked about returning land to the people for a long time. Finally, someone is making an effort in that direction."
Meanwhile, Sheriff Dave Ward has warned people to stay away from the refuge. He said a "collective effort from multiple agencies is currently working on a solution."
If the local and federal law enforcement agencies have been slow to respond to the action, social media has been buzzing with mockery and ridicule. Among several hashtags afloat is #YallQaeda, which derisively connects the militia to radical jihadists. There are also indications on blogs from the region that cite a few of the leaders of the takeover as racists and that this isn't the first time they have asserted such militant behavior.
"This action would not be tolerated if they were African-Americans or Hispanics," one blogger insinuated.
Some bloggers familiar with the action believe the Hammonds and the protesters are merely "opportunists," and there is little foundation to their claims that the government is expropriating their land.
What the so-called patriots are doing, according to Ward, "is attempting to overthrow the county and federal government in hopes to spark a movement across the United States."