MLK International Day of Action set for Newark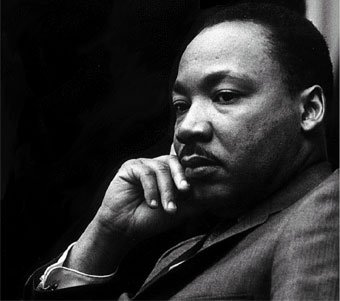 Monday, the People's Organization for Progress hosted a press conference on its upcoming International Day of Action to honor the birthday of the immortal Dr. Martin Luther King Jr.
The press conference took place at 1 p.m. at the new Dr. Martin Luther King Memorial Monument, located near the Essex County Hall of Records in Newark, N.J. POP Chairman Lawrence Hamm was joined by Newark Mayor Ras Baraka and others endorsing participants in the upcoming action.
The call is for Friday, Jan. 15, the actual birthday of King, for the "Dr. Martin Luther King Jr. March for Racial Equality, Economic Justice and Peace in Newark." Participants will assemble at the Lincoln Monument on Springfield Avenue and West Market Street at noon.
"It's time to heed some of the wisdom of Dr. King's last days and bring together progressive labor forces, college students and the youth and clergy and others in a real, more coordinated movement for racial equality, economic justice and world peace," said Hamm. "It is also time to raise the stakes regarding the issues of these times"
Additionally, Baraka is hosting a special evening with civil rights leaders and entertainer Harry Belafonte Thursday, Jan. 14 at Newark Symphony Hall in observance of King's birthday.