Almost half of U.S. teens exposed to secondhand smoke, study finds
By Carina Storrs, Special to CNN | 1/12/2016, 11:10 a.m.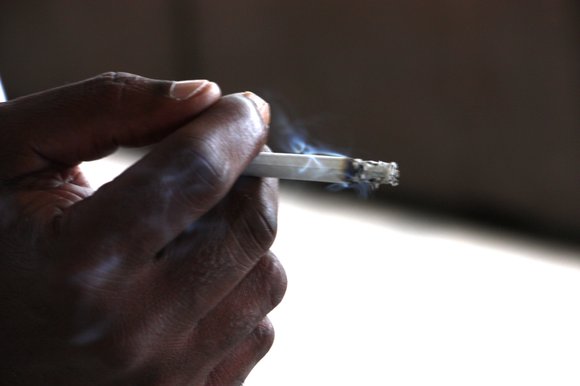 The study found that adolescent girls were more likely than boys to be around secondhand smoke. There could be a couple reasons for this. The authors note that female youth tend to be more aware than their male counterparts of the harms of secondhand smoke, and could thus be more likely to remember any exposure they had. In addition, high school males are more likely than females to use tobacco, and could expose girls they socialize with, King said.
Raising the smoking age?
The rate of secondhand smoke exposure at schools, which was about 17%, was particularly surprising, said Dr. Karen Wilson, an associate professor of pediatrics at Children's Hospital Colorado who was not involved in the current study. "I thought smoking bans on campus were a bit more effective than they are. Schools need to look at their bans and see what they need to be more effective," Wilson said.
States and municipalities vary in whether they prohibit tobacco use on school campus, and often laws that do exist don't cover products such as e-cigarettes, which are becoming increasingly common among youth, King said.
The American Academy of Pediatrics recommends increasing the minimum age to buy tobacco products and e-cigarettes to 21 nationwide. This would mean that no high school students would be old enough to buy tobacco, said Wilson, who is chair of the Academy's section on tobacco control. "Many children under 18 get tobacco from those over 18 at their school, she said.
Wilson recommends that parents talk with their children about the dangers of secondhand smoke and how they can avoid it, such as simply moving away from area if others are smoking. Exposure to secondhand smoke "can impact their lung and cardiovascular health, possibly even in the short-term," Wilson said.
Adolescents may also face special risks from secondhand smoke as compared with younger children, Wilson said. There is some evidence that the exposure to nicotine primes their brains and makes them more likely to be addicted to nicotine in the future.