A Brooklyn neighborhood is thrust into the spotlight
SAEED SHABAZZ | 1/14/2016, 3:28 p.m.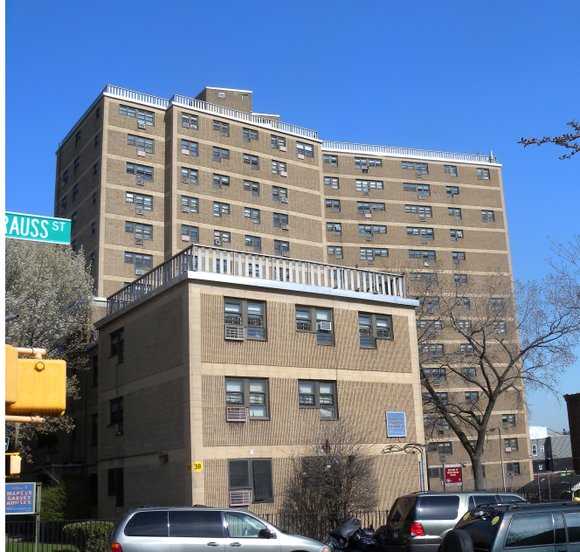 Theo McLeod, 61, a retired construction worker purchased his home on Osborne Street, in the Brownsville section of Brooklyn nearly 19 years ago. He speaks proudly of this neighborhood of well-manicured lawns and single-family homes.
Pointing to a Black man leaving his home across the street, McLeod said, "He is a retired sanitation worker, and my neighbor to the right is a retired transit worker." People on this block hold a variety of jobs, he explained to the AmNews.
McLeod's home sits two blocks from the Osborn Playground, where five young men allegedly committed the rape of an 18-year-old woman. "We have talked about it at our dinner table, but one thing is for sure," he said. "This is not normal behavior for our community. Rape? No brother, we don't have rape around here. And trust me when I tell you, it ain't something that we are going to tolerate."
The Osborn Playground encompasses 1.90 acres, bordered by Linden Boulevard, Osborne Street and Thafford Avenue. It has basketball and handball courts, a park house with bathrooms, a playground for young children and a spray shower. The park sits parallel to the Thelma Hamilton School Complex, located on Rockaway Avenue, which has a Police Athletic League Beacon Program.
The AmNews visited the playground Jan. 12 and observed a pristine area with an NYPD spotlight. "What you witnessed was a Parks Department cleansing." Andre A.T. Mitchell, director of the Man Up! program, told the AmNews. "Last Thursday that park looked like a desolate wasteland. The NYPD put the spotlight there after hearing complaints during the January 10 press conference, but we want real lights in the park."
Mitchell, a long-time community activist proudly boasts of being a Brownsville native and of the activities of his organization. "We have been in this area for eight years now," he said. "We run a youth center exclusively for the youth of the Noble Drew Ali complex." In addition, Man Up! operates programs in nine schools and two after-school centers.
"Are the young people talking about the alleged rape? Yes," Mitchell admitted. He added, "But many of them seem confused by what is being said in the media."
Mitchell expressed how important timing is. "This is a teachable moment," he said, "and we had already scheduled our Fatherhood Initiative Men's Conference Between Men and Boys, located at the George Gershwin JHS #166 at 800 Van Siclen Avenue, from 12 to 4 p.m. Student Minister Henry Muhammad from Mosque 7c will be our keynote speaker.
"One of our workshop subjects is, ironically, 'Relationships Between Fathers and Daughter: How Do We See Our Girls? How Do We Protect Them?'"
It was bitter cold on the evening of Jan. 12, so people were not in the mood to answer this reporter's questions concerning where the five young men lived, or whether they know any of them. "When anything bad happens around here, people automatically point to 'The Plaza' as the only place where bad things can happen," offered Mitchell. "There are a lot of beautiful people living there, who want to distance themselves from the stigma, and there is a new ownership trying to make it a better place to live."