2015: Black theater year in review: Pt. 1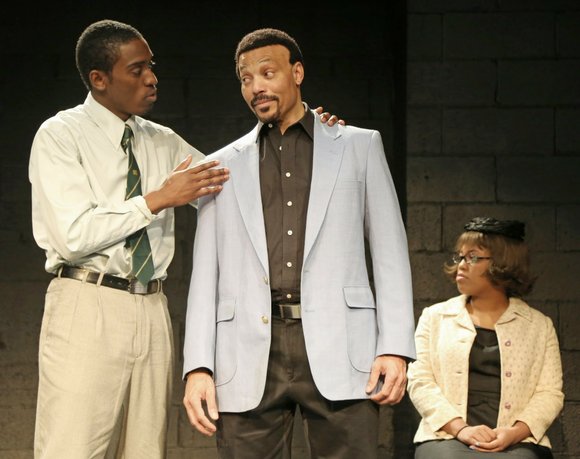 The year 2015 was one of the most magnificent years that Blacks in theatre have experienced for some time. There were so many great moments, it excites me to recount them. Blacks made their marks on Broadway, off-Broadway and in local Black theatre companies.
The year started off with everyone seeing the energy, strength and passion of South Africans, as we cheered at Symphony Space for "Africa Umoja: 20 Years of Freedom and Democracy." Thirty-two South African dancers, singers, actors and drummers performed for an audience that felt the drum beat in their hearts. We were all inspired as a narrator described the struggles and challenges that South Africans have endured through the years. They are a strong, spirited and passionate people, and those emotions clearly came through in the dazzling, heart-pounding choreography. The production was presented by the International Arts Foundation.
Woodie King Jr.'s New Federal Theatre dedicated its 46th season to the works of Amiri Baraka and presented a stunning production of "Dutchman" at the Castillo Theatre, which King directed. The production featured captivating performances by Michael Alcide and Ryan Jillian Kilpatrick. The casting of Kilpatrick was bold. This light-skinned Black actress wore a mask and played a role written for a white actress.
Broadway saw the return to the stage of theatre legend James Earl Jones, starring in "You Can't Take It With You" at the Longacre Theatre. Non-traditional casting was at its height here as Jones played the role of patriarch of the zany Vanderhof family. Jones was pure brilliance in this original and hilarious comedy. Other Blacks in the cast included Crystal A. Dickinson and Marc Damon Johnson.
The Billie Holiday Theatre in Brooklyn presented "Brothers From the Bottom," written and directed by Jackie Alexander. This riveting play showed the gentrification that happened in New Orleans after Hurricane Katrina. The play showcased an amazing cast that included Wendell Pierce, Jocarra Cash, Kevin Mambo, Wendell Franklin, Megan Robinson and Thaddeus Daniels.
Anytime that Daniel Beaty sets foot on a stage, you know it is a good year. In 2015, a delightful, creative, original triple threat on stage—as the writer, actor and singer—in his one-man show, "The Tallest Tree in the Forest," he performed a tribute to Paul Robeson. He presented it at BAM's Harvey Theatre in Brooklyn. He gave the audience a detailed, loving and respectful story of Robeson's life. He was engaging, moving and brilliant!
The year 2015 proved to be a year when Broadway decided to be brave in its subject matter and handle unusual and uncomfortable topics. This boldness was demonstrated when "Airline Highway" played at the Samuel J. Friedman Theatre. Presented by Manhattan Theatre Club, the play by Lisa D'Amour focused on the lives of a dying former burlesque performer and her friends, who lived in a rundown motel. Knowing that the burlesque star was dying, her friends decided to have her wake while she was alive. Her friends were strippers—men and women—transvestite bartenders, prostitutes and other people society looks down on. This play made the audience see that everyone deserves respect, no matter what they do for a living, and that we are all human and have feelings. One of the main roles in the play was brilliantly and passionately performed by K. Todd Freeman. This African-American male played Sissy NaNa, the transvestite bartender, but he was also the major caregiver to the burlesque star. Freeman won a Drama Desk Award for his role.