Onaje Gumbs, Cassandra's, Winter Marathon Jazzfest
Ron Scott | 1/15/2016, 4:33 p.m.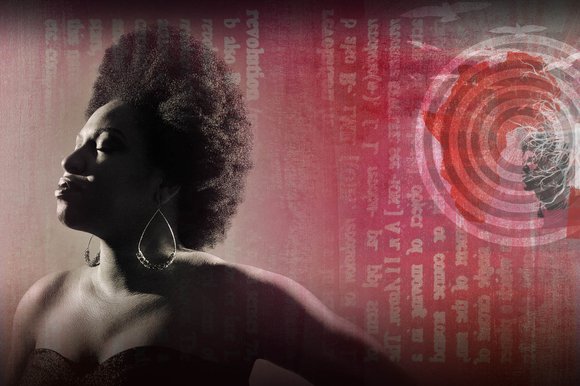 Harlem native Onaje Allan Gumbs and New Vintage (featuring Trio Plus) will be returning to BamCafe at the Brooklyn Academy of Music, 30 Lafayette Ave., for a two-night engagement Jan. 15 and 16 at 9 p.m. This is a free event.
The pianist-keyboardist Gumbs is a noted arranger and composer whose varied creative arrangements have earned him chairs with Woody Shaw, Kenny Burrell, Grady Tate, Jeffery Osborne and Betty Carter, as well as the role of musical director for Angela Bofill.
For this engagement, Gumbs and the drummer E.J. Strickland form the core of this melodic jazz trio, while the plus is a rotating cast of special guest musicians and vocalists.
Every Wednesday, world-class jazz pianist and vocalist Donald Smith will be playing at Harlem's Cassandra's Jazz Club and Gallery (133rd Street and Seventh Avenue).
Smith, who also plays flute, is one of the most underrated jazz musicians and vocalists on the scene. Whether he is playing a solo of Coltrane's "Naima," which can be as haunting as an empty cruise ship, or on Freddie Hubbard's "Red Clay," he swings in hard bop mode.
Miles Davis described Smith's voice best when he noted, "Donald Smith's voice is like cold honey, it's sweet and it chills you." The native of Richmond, Va., came from a musical family. His father, Lonnie Smith, was a member of Richmond gospel music group the Harmonizing Four, while his brother Lonnie Liston was the pianist and keyboardist. In addition, his brother Ray was a member of the doo-wop group the Novells.
Smith was under the tutelage of Undine Smith Moore. She was the first graduate of Fisk University to receive a scholarship to Juilliard. Her choral work "Scenes from the Life of a Martyr," a 16-part oratorio on the life of Dr. Martin Luther King, Jr., premiered at Carnegie Hall and was nominated for a Pulitzer Prize. Smith's resume reflects his musicianship, having stints with Art Blakey, Rahaan Roland Kirk, Dizzy Gillespie, Pharoah Sanders, Oliver Lake and Chico Freeman. The Fazioli piano at Cassandra's will get a fierce workout as Smith's weekly excursion escalates with the established bassist Stanly Banks and the drummer Greg Bandy.
Cassandra's will keep swinging for two consecutive weekends Jan. 15 and 16 and Jan. 22 and 23 with the alto saxophonist Gary Bartz and his Quartet performing two sets each night at 8 p.m. and 10 p.m.
As he approaches the stage, his gray Afro stands out, but once he plays that alto sax, it will get your attention and his hard bop flow will engage your soul. Let's not categorize Bartz as a hard bopper. He just plays great music, from the traditional to the shores of in-the-moment contentment.
His Ntu Troop, formed in the late 1960s, was a combination of hard bop, soul and the roots of Africa. It was an innovative group that crossed the jazz genre lines. Ntu's album "Harlem Bush Music" (a compilation of two albums recorded in 1970 and 1971) contains a message of Black pride that remains relevant today amongst this political strife and struggle.