2015 travel year in review
LYSA ALLMAN-BALDWIN | 1/21/2016, 2:25 p.m.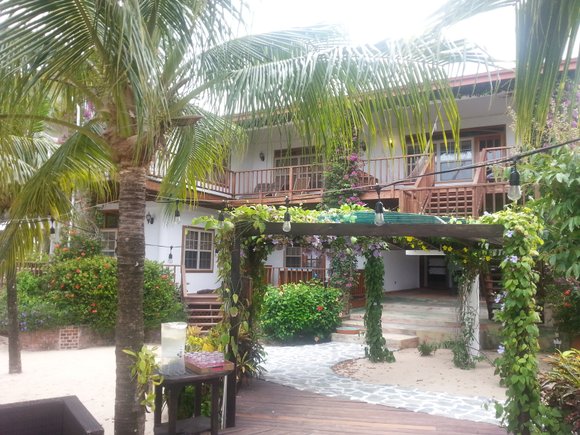 From amazing locales to outstanding restaurants, warm and welcoming people, unique attractions, jaw-dropping accommodations and a great deal more, 2015 was a very wanderlust year—one from which I received a great deal of blessings that I have shared with you, the Amsterdam News' travel-thirsty readers!
So, as I do every January, here is a brief look back at last year's sojourns, offering an opportunity to re-savor those moments and get us ready to enjoy all the "travel goodness" to come!
San Francisco
From North Beach, the historic Italian neighborhood, to Chinatown and the Inner Avenues, home to a breadth of Asian and Pan-Asian citizens; the Mission, beginning as part of the Spanish mission settlements in California; the Haight (formerly called Haight-Asbury), the birthplace of the Free Love movement; the Castro, the long-time though recently more gentrified LGBT community; Fisherman's Wharf, Castro and Noe Valley, Union Square and SOMA (South of Market), just for starters, you'll find a flavor and flair that's sure to suit more than one of your particular fancies in San Francisco.
San Francisco Visitor's Bureau: www.sanfrancisco.travel
The Riviera Maya, Mexico
In the Riviera Maya, located between Cancun and Cozumel and stretching along the Caribbean coast of what is called the Yucatan Peninsula, we embarked upon the "Coba Maya Encounter," designed to educate travelers about the region, the Mayan people and their customs and how their history interconnects with the overall history of México.
Riviera Maya Tourism: www.visitmexico.com/en/mayan-riviera
Coba Maya Encounter: www.alltournative.com/tours-expeditions/coba_maya_encounter.asp
Macon, Georgia
African-Americans have played a significant role in the history of Macon since its early founding. And although many people identify the city with two of its most famous native sons—Otis Redding and Little Richard—there are numerous other African-Americans and institutions that helped make the city what it is today, including the Tubman Museum, the Pleasant Hill Historic District, Oak Ridge Cemetery, Grant's Lounge and the Douglass Theater, among others.
Macon–Bibb County Convention & Visitors Bureau: www.maconga.org
College Hill Alliance: www.collegehillmacon.com
Cabo San Lucas, Mexico
Our adventure to beautiful Los Cabos, situated approximately 1,030 miles south of San Diego at the southern tip of Baja Mexico, encompassed the two primary areas of this "dual destination," San Jose del Cabo and Cabo San Lucas. In the latter, we took in the glorious, picturesque, private coastal bluff accommodation Pueblo Bonito Sunset Beach Golf & Spa Resort, consistently rated as one of the top luxury resorts in Mexico.
Los Cabos Tourism Board: http://visitloscabos.travel
Pueblo Bonito Sunset Beach Golf & Spa Resort: www.pueblobonitosunsetbeach.com
Belize
Aaaah! Belize was a fantastic adventure! In addition to enjoying the beautiful village of Placencia, we stayed at two amazing resorts: Chabil Mar Resort, a boutique, luxury villa property and Hatchet Caye, an intimate, seven and a half-acre, maximum 38-guest capacity island located on the protected side of the Meso-American reef, the second longest in the world behind Australia's Great Barrier Reef.
Placencia: www.travelbelize.org/destinations/southeast-coast/placencia
Chabil Mar Resort: www.chabilmarvillas.com

Hatchet Caye: www.hatchetcaye.com
Costa Rica
Oh yes, we went to heaven in Costa Rica at the Retreat at Altos del Monte. This secluded eight-acre estate features 11 inviting, well-appointed, luxury rooms, a Retreat Sanctuary Spa, fitness center, yoga house studio, teaching kitchen, outdoor saline pool with a waterfall and comfortable bench seat underneath and hot tub, an al fresco dining room and a 1,400-square-foot outdoor terrace with a gas fire pit.