Afro-led government to probe Guyana death squad killings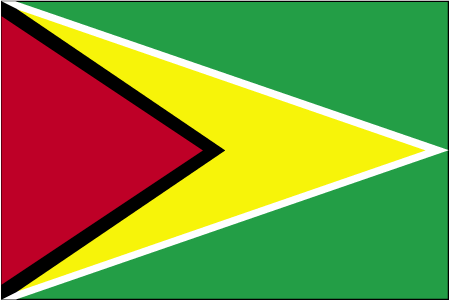 On Carnival day back in 2002, four inmates awaiting trial for various felony offenses broke out of a maximum-security prison in Guyana's capital, formed a gang that traded deadly rifle fire with police, staged a serious of armed robberies and killed several people at the start of a murderous six-year period that ended in 2008. The breakout triggered a wave of terror that resulted in the deaths of about 400 people, but investigators contend that the majority of these executions were not carried out by state police officers but by private hit squads the then Indo-led government hired, armed and equipped to deal with the situation.
The result is that many people with grouses against rivals, friends, spouses and relatives also hired either the heavily armed jail breakers or those on the payroll of government to carry out what authorities estimate to be about 400 murders, most of them against young Afro criminals or other suspects. This week, the Afro-led Guyanese government used its razor-thin, one-seat majority to pass a bill in the 65-seat parliament allowing authorities to appoint several special coroners to probe the slew of executions during the period and to determine who is culpable.
Official inquests into unsolved deaths have been sparse in recent decades, especially during the 23-year rule of the Indo-dominated People's Progressive Party, which ended at general elections last May. Now Attorney General Basil Williams says the way is being cleared not only to stage judicial investigations into murders but also to help families obtain closure.
Not surprisingly, the PPP opposed the passage of the bill, suggesting instead that it should have been sent to a bipartisan select committee for line-by-line scrutiny. The government side said it is afraid of what might emerge from inquests in the coming months as it is determined to hold those responsible for the primarily drive-by executions or abduction deaths accountable.
Saheed Khan, the self-avowed leader of the death squad responsible for many of the killings, is sitting in a U.S. jail, having been convicted back in 2008 for international drug trafficking. He was brazen enough while police and soldiers hunted him down to publish whole page newspaper notices boasting that he was fighting criminals on behalf of the state.
Khan was eventually captured in neighboring Suriname and sent to the U.S. Authorities say they plan to use some of the evidence tendered in court during his trial as evidence in local hearings. This would include evidence showing that the state provided his gunmen with high-tech electronic eavesdropping and mobile phone triangulation equipment and explain the level of protection they were afforded by government.
Williams said he was not surprised the opposition balked at supporting the bill. "I don't know why anyone would have an objection to finding the truth about a promise made to the families of those who died in the crime wave," he said.
Inquests into the deaths of several opposition political activists and even a PPP cabinet minister who was gunned down at his home by one of the gangs are among the first to be held.