'The Birth of a Nation' to premiere at Sundance
LAPACAZO SANDOVAL and SUNIL SADARANGANI | 1/21/2016, 1:11 p.m.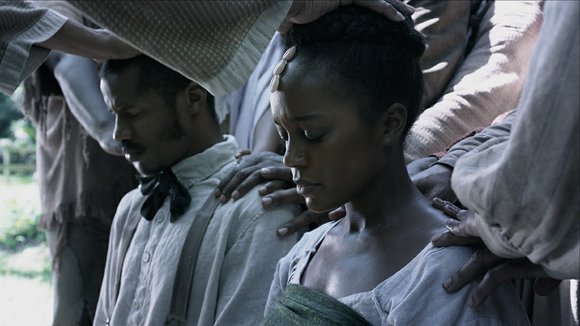 The Sundance Film Festival has been inclusive since its creation 30 years ago. Created by legend Robert Redford to help talented storytellers to make movies "outside of the Hollywood" studio system (a notoriously closed door for decades), the festival has blossomed and become, for some, a training ground and a place for long-term creative growth. For others, it's one of the most robust selling festival markets in the world.
Jan. 21 to 31, the small town of Sundance, Utah, will be about the business of making money from movies. Every square inch will be packed with deal makers, hopeful dreamers and, naturally, media from all over the globe.
Robert Redford, president and founder of Sundance Institute, said, "From diverse backgrounds, places and perspectives, these independent artists are united by the power of their stories and vision. Their films will soon launch onto the global stage, beginning their journeys through our culture. A new year in independent film will start right here—on the mountain—in January."
For the 2016 festival, 120 feature-length films were selected, representing 37 countries and 48 first-time filmmakers, including 28 in competition. These films were selected from 12,793 submissions, including 4,081 feature-length films and 8,712 short films. Of the feature film submissions, 1,972 were from the U.S. and 2,109 were international. Ninety-eight feature films at the festival will be world premieres.
The sales buzz has already begun for Nate Parker's "The Birth of a Nation," which he wrote and directed. The film is set against the Antebellum South and follows Nat Turner, a literate slave and preacher, whose financially strained owner Samuel Turner accepts an offer to use Turner's preaching to subdue unruly slaves. After witnessing countless atrocities against fellow slaves, Turner devises a plan to lead his people to freedom. The cast features Nate Parker, Armie Hammer and Gabrielle Union.
Parker will also be honored as an "Emerging Director" at the Creative Coalition 2016 Spotlight Initiative Gala Awards dinner, which will also honor a group of iconic filmmakers, including Spike Lee, whose documentary "Michael Jackson's Journey from Motown to Off the Wall" will make its world premiere Jan. 24 and will premiere on Showtime Feb. 5 at 9 p.m.
The AmNews has selected these films as the first "ones to watch" to start "Sundance Watch 2016."
"The Birth of a Nation" / U.S.A. (director and screenwriter: Nate Parker)
"Southside With You" / U.S.A. (director and screenwriter: Richard Tanne) "Southside With You" is a chronicle of the summer afternoon in 1989, when the future president of the United States of America, Barack Obama, wooed his future first lady on an epic first date across Chicago's South Side. Cast: Tika Sumpter, Parker Sawyers, Vanessa Bell Calloway.
"Christine" / U.S.A. (director: Antonio Campos, screenwriter: Craig Shilowich) — In 1974, a female TV news reporter aims for high standards in life and love in Sarasota, Fla. This story is based on true events. Cast: Rebecca Hall, Michael C. Hall, Maria Dizzia.
"The Free World" / U.S.A. (director and screenwriter: Jason Lew) Following his release from a brutal stretch in prison for crimes he didn't commit, Mo is struggling to adapt to life on the outside. Cast: Boyd Holbrook, Elisabeth Moss, Octavia Spencer, Sung Kang.
"Morris from America" / U.S.A., Germany (director and screenwriter: Chad Hartigan) Thirteen-year-old Morris, a hip-hop-loving American, moves to Heidelberg, Germany, with his father.
Cast: Markees Christmas, Craig Robinson, Jakub Gierszał, Levin Henning.
"White Girl" / U.S.A. (director and screenwriter: Elizabeth Wood) Summer, New York City: A college student goes to extremes to get her drug dealer boyfriend out of jail.
Under the documentary category we suggest "Kiki" / U.S.A., Sweden (director: Sara Jordeno) Through a strikingly intimate and visually daring lens, "Kiki" offers a riveting, complex insight into a safe space created and governed by LGBTQ youths of color, who are demanding happiness and political power. The film is an exciting coming-of-age story about agency, resilience and the transformative art form of voguing.
For more information, go to www.sundancefilmfestival.org.