Pure Jazz Publisher Jo Ann Cheatham dies at 72
1/21/2016, 2:10 p.m.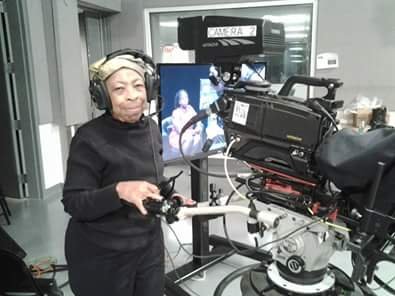 Jo Ann Cheatham, mentor, educator, photographer and pioneer founder and jazz publisher of Pure Jazz magazine, died Jan. 2 at Calvary Hospice in the Bronx. She was 72.
The cause of death was due to a neuromuscular condition "similar to ALS," according to her brother Dwight Brewster.
Cheatham was a devoted member of Harlem's Abyssinian Baptist Church and actively participated in its Archive Ministry. Last year at the 11th anniversary of Banana Puddin' Jazz, Cheatham was presented a Rome Neal Shakere Award for her long-standing love and support of jazz and the community at large.
After her family, Cheatham's second commitment in life was as a SAPIS worker with the New York City Department of Education, where she was a counselor to young students in elementary and junior high school.
During her 25 years as a counselor, starting in the early 1980s, she became a mentor to hundreds of students, exposing them to venues and sights outside of their respective communities that left them with positive perspectives for the future. She developed a photography club called the Shutterbugs and shared her love of African and African-American history and culture.
Jazz was her first love that she was happy to share with the students. It was her mission to preserve this music legacy, which she liked to describe as African-American classical music.
She came to the conclusion 17 years ago that the only way to properly document the ongoing contribution of the jazz masters and aspiring musicians was to start her own jazz magazine. With the publication of Pure Jazz magazine, Cheatham probably became the first Black female to own a jazz publication. With this concept, she followed in the footsteps of the Black musicians who produced Jazz Dial magazine in the 1940s, and later Jim Harrison, who also produced and wrote his own jazz paper in the 1960s.
Cheatham may have also been inspired to start her magazine while working as the circulation manager for Unique New York magazine, a small publication that was published by WBLS radio personality, producer and playwright Vy Higginson. She respected all the mainstream jazz publications but felt it was a Black responsibility to keep the music and history in the community while sharing it with the world at large. She assigned writers to cover the history of record labels, showcased jazz women who rarely received sufficient coverage for their influence on the music and paid homage to everyone connected to the business of jazz.
Anytime she was involved in a conversation regarding jazz, her face and that big smile would light up. It was her favorite topic.
Jo Ann Brewster was born in Manhattan Feb. 12, 1942, to Louis M. Brewster and Beatrice Estrella-Thompson. The family resided in Harlem's Sugar Hill section in the 1950s before moving to Brooklyn, where the publisher remained. Her love for jazz was influenced by her father, who played alto saxophone with such notables as Chick Webb, Earl Bostic and took music theory classes with James P. Johnson.
She received an associate degree from the Borough of Manhattan Community College and graduated magna cum laude from Hunter College with a bachelor's degree in communications in January 1976. She later became the administrative assistant to the Late Joan Maynard, who founded the Society for the Preservation of Weeksville and Bedford-Stuyvesant History (later renamed the Weeksville Heritage Society). Her work at this community organization sparked her desire to preserve the vestiges of Black culture that should be thriving in the community yet lacked the necessary exposure.
Cheatham was an original member of the Brooklyn Jazz Consortium (founded in the winter of 1999). Along with Viola Plummer, Harold Valle and Bessie Edwards, she served on the board until her death.
She was dubbed "The Jazz Empress" for her relentless efforts to document jazz musicians and its components in Pure Jazz. When it came to jazz and the community, she was a cultural warrior, an activist who persevered to preserve and spread the sermon of jazz and the history of Black people.
In addition, Cheatham worked as a videographer and photographer, taking jobs mainly in the Brooklyn area. She was one of the few female photographers angling at the many stages to get the best photos of jazz musicians in the moment.
The family will continue the publication of Pure Jazz in honor of Cheatham. "She drilled me for the last five years to understand her standards and methods so I would be able to keep the publication going," stated Dwight Brewster.
Cheatham is survived by her son, Arthur Cheatham Jr., granddaughter, Niki Cheatham, her brother Dwight Brewster, her sister, Agneta Ballesteros, and numerous relatives.
Cheatham's memorial was held yesterday (Wednesday) at Bedford-Stuyvesant Restoration Corporation in Brooklyn.