City seeks additional snow laborers to clear snow and ice
Snow laborers can get paid $13.50 per hour for first 40 Hours each week the $20.25 per hour after that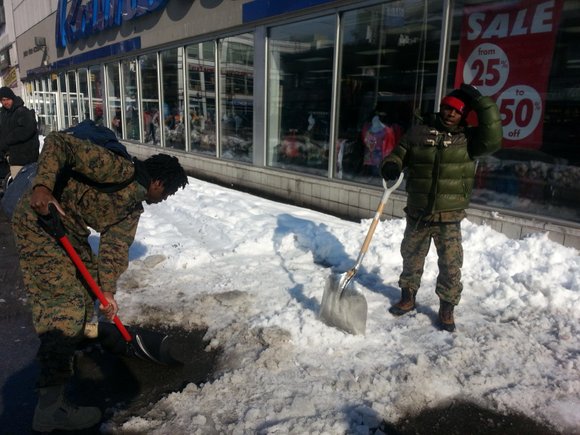 As cleanup from this weekend's winter storm continues, New York City Mayor Bill de Blasio and Sanitation Commissioner Kathryn Garcia put out a call for additional emergency snow laborers to remove snow and ice from bus stops, crosswalks, fire hydrants, step streets, and other locations throughout the city.
What to bring to shovel snow
Two small photos (1 ½ square)
Original and copy of two forms of identification
Social Security card or Tax ID Number
Interested individuals can register at local Sanitation garages today and every day this week from 7am until 3pm. The list of garage locations can be found online here. Snow laborers will be paid $13.50 per hour, and $20.25 per hour after 40 hours are worked in a week, an increase from the previous year.
"This was one of the worst storms to ever hit New York City, and we need all hands on deck to dig us out," said Mayor Bill de Blasio. "As Sanitation's uniformed workers continue to focus their herculean efforts on clearing our city's streets, snow laborers will be critical in shoveling out other key locations, like crosswalks, hydrants, bus stops, and more.
Applicants must be at least 18 years of age, be eligible to work in the United States, and capable of performing heavy physical labor.