AmNews Publisher honored by NCBW in Long Island
1/28/2016, 11:36 a.m.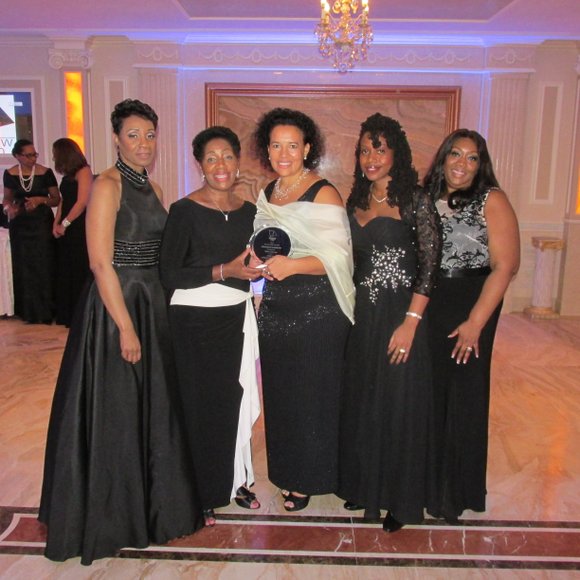 New York Amsterdam News Publisher and Editor-in-Chief Elinor Tatum was recently honored by the National Coalition of 100 Black Women Long Island Chapter. She received the award at the organization's Biennial Black and White Candlelight Ball, held at Jericho Terrace in Miniola, N.Y. Tatum was one of three businesswomen who were 2016 Trailblazer Honorees. Monique Nelson,
chairman and CEO, UniWorld Group Inc., and Dr. Dara Richardson Heron,
CEO of the YWCA-USA,were the other honorees.