Bringing Joy to social activism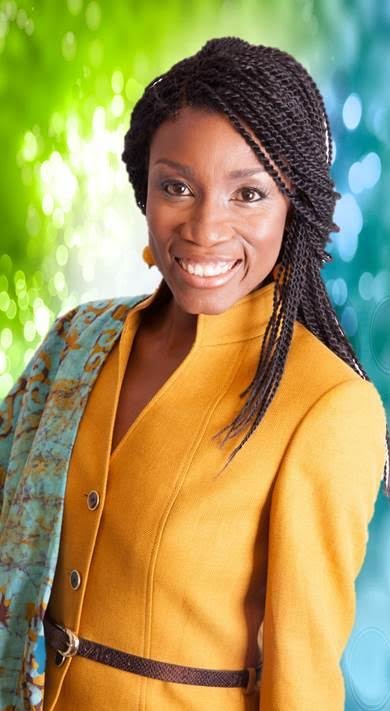 Brooklynite Joy Simmons is offering the East New York community, advocacy and leadership through her position as the deputy chief of staff for Councilwoman Inez Barron.
"Brooklyn is the place that I love," Simmons said. "My calling is to help empower [and] uplift my people here in Brooklyn and beyond."
According to Simmons, she "wears many hats" and serves as a state committee leader for the 60th Assembly District in East Brooklyn, a community activist with Operation POWER and works as a community newspaper publisher
When Simmon's fifth-grade teacher gave her the books "Stolen Legacy" and "What They Never Taught You in History Class," she was inspired to embrace her Black culture.
"Ever since I could remember, I always had that inner sense of justice," Simmons said. "It was my urban 'village' that included loving parents and other mentors who provided me with a solid foundation to lead a successful life." The teacher gave Simmons "self-esteem, "pride" and "consciousness" in who she was.
"We have to look back at where we are as a people" and look forward to "where we are going," she said.
Simmons explained her dad is a significant force for her upbeat and positive attitude toward society. "My father instilled in me the importance of a strong spiritual foundation," Simmons said. "We have to connect our spiritual foundation with all other aspects of our lives."
As a teenager, Simmons traveled the U.S. and abroad as a dancer with the Brooklyn-based group Marie Brooks Dance Theater, where she learned and performed classical dances from Africa, the Diaspora and the Caribbean. "One of the models of that company was discipline through dance," Simmons said. "It was very influential." This added a "rich context" to her "cultural pride" and "exposure."
Simmons attended the City University of New York and graduated with a Bachelor of Science degree in international business and political science. Currently, she is working toward a master's degree in urban affairs and planning at Hunter College.
Before she jumped into the political realm, she worked as an entrepreneurial street vendor.
"I developed an active interest in local and international human rights advocacy and economic development." Simmons said.
After more than a decade of advocacy work in the office of then-New York City Councilman Charles Barron, Simmons played a leading role in stopping a hazardous medical waste station from opening in the district.
"I can say that I reached and made a difference in the lives of thousands of people through work on many fronts," Simmons said.
One of the many "fronts" she stands by is the community activist group Operation POWER (People Organizing and Working for Empowerment and Respect). She co-facilitates workshops that teach political education, radical and revolutionary history, leadership development and community organizing.
"We can see the community and see the things that we need," Simmons said. "We are improving ourselves and reaching our greatest wellness."
In 2009, Simmons co-produced and directed the award-nominated documentary film "Subprimed" to help expose the housing mortgage crisis and its impact on the East New York community. In addressing the current issues of mental health and violence, she created the initiative "East Brooklyn Healing Stations" to promote healthy organic eating, physio-energy cultivation exercises and daily meditation for stress elimination.
"Inner peace, love and unity unlocks the power for meaningful change," Simmons said. "It's within and it's outside of us."
In the past, low employment equity has helped stir the community's criminal activity. Recently, she created "incubators" for local work cooperatives.
This September, Simmons will run for re-election and hopes to continue to enhance the economic development of her neighborhood.
"It's people that change society," she said. "It's people that change the world."