Outrage at Oberlin College
Herb Boyd | 1/28/2016, 4:26 p.m.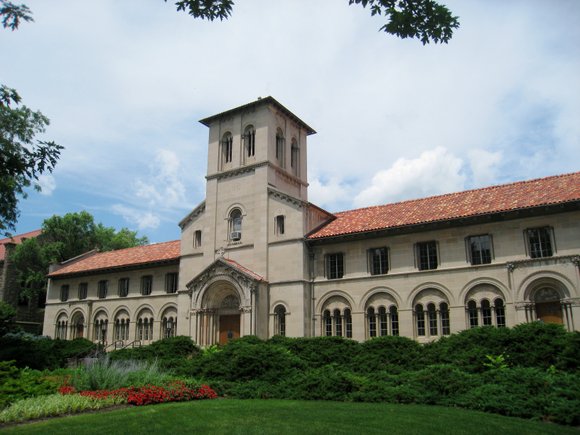 More than a generation has gone by since I taught at Oberlin College in Ohio. Memories of those years in the early 1970s eased up on me yesterday when I saw a story about a list of demands from students. The demands were broken down into several categories, and in one labeled "Academics and Curriculum" was the name Wendell Logan.
"We demand the renaming of these specific academic buildings: The Kohl Jazz Building to the Wendell Logan Building, a Black man who created the Jazz Department and gave his life to this institution." The students also wanted Hall Auditorium renamed the Avery Brooks Auditorium after the highly acclaimed actor and alumnus of the school.
It was a similar climate of student activism that had brought me to the campus in 1970. Several students in the school's Conservatory began to demand classes in jazz to augment their classical curriculum. At that time, I was living in Detroit and was a member of a group of musicians and activists who had created Strata, and our organization became known to the Oberlin students because of a concert series in which two our members had participated.
Our main spokesperson was the late Kenn Cox, a phenomenal pianist and composer and the co-leader with trumpeter the late Charles Moore of the Contemporary Jazz Quintet. With Cox at the helm, we began discussions with the students and Emil Danenberg, president of the college. Danenberg died in 1982. It was finally agreed that Strata would help devise a curriculum and lead research on settling the dispute between the student activists and the Conservatory.
I was summoned to help structure the curriculum since I had done similar work at Wayne State University in Black studies. Cox, Moore and I developed what we called "Jazz Anthropology." After a series of meetings, the Conservatory agreed to our plan—Moore would instruct the musical component and I would teach the history and literature of jazz.
For two years, Moore and I commuted to Oberlin from Detroit, a 300-mile round trip. We would arrive there Thursday evening, stay overnight at the Oberlin Inn, teach our classes Friday and leave out that evening for Detroit.
Moore and I were warmly welcomed by the students, and our classes were packed. We got to know Avery Brooks, who had just graduated but remained on campus to head up the burgeoning Black Theater Department. Already he was demonstrating the talent that would later make him a star on stage and screen.
After two years we felt we had done enough to set things in motion, and my job at Wayne State was expanded, making it difficult for me to continue at Oberlin. Plus the trip, particularly in the winter, became grueling since I had to do all of the driving.
All of these memories came flooding back as I read the demands of the current students. When Moore and I left, Logan was hired to replace us. In effect, he had to do what two teachers had done previously. He soon took it to another level of achievement with the development of a Jazz Department.