Poll: Black New Yorkers feel they are slipping further down economic ladder
David R. Jones | 1/28/2016, 11:29 a.m.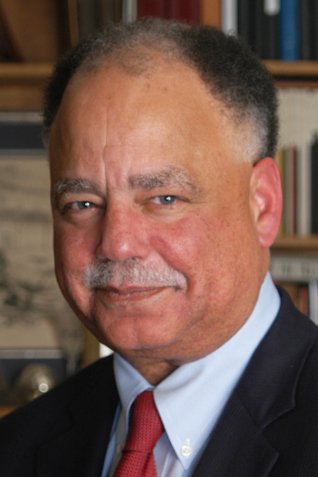 Each year the Community Service Society surveys New York City's low-income residents about their views and on what programs and policies would help them get ahead economically.
Just in time for the start of the 2016 legislative session, the latest findings from the annual Unheard Third poll are in. And the conclusion is that many New Yorkers are still waiting for our government leaders to address problems that are making it harder for them to move up the economic ladder.
Among the poor, 8 out of 10 feel they are not getting ahead, including a quarter who see themselves losing ground. Nearly four out of ten low-income New Yorkers reported experiencing three or more hardships, such as skipping meals and falling behind in the rent, and one-quarter of low-income residents reported experiencing five or more. These hardships are in many cases being experienced by working New Yorkers.
For many, current wage levels are not enough to keep them from experiencing significant hardships, a problem that seems to especially prevalent in the black community. Indeed, 48 percent of poor and 45 percent of near poor blacks reported experiencing three or more hardships, compared to 39 percent of poor and 22 percent of near poor whites.
Raising Minimum Wage and Making College Affordable
When asked about strategies that could aid struggling New Yorkers get ahead, New Yorkers of all incomes voiced strong support for an upward mobility agenda that includes raising the minimum wage, making college more affordable, passing statewide paid family leave, making mass transit more affordable, and reining in the practice of unpredictable scheduling of work hours.
By a wide margin, New Yorkers said raising the minimum wage and making college more affordable would have the greatest impact on improving economic conditions for low-income residents. Nearly half of low-income New Yorkers surveyed selected raising the minimum wage and 36 percent said making college more affordable. The order was reversed when the question was asked of moderate- and higher-income New Yorkers – 40 percent said making college more affordable and 36 percent named raising the minimum wage.
Gov. Cuomo used his State of the State/Executive Budget address this month to make a compelling case for raising the minimum wage to $15 an hour. Last year, the governor used his executive authority to raise the minimum wage to $15 an hour for fast-food workers as well as for state employees.
Low-income Blacks Experience Greater Rates of Hardships
According to our survey, low-income blacks were the most likely group to select increasing minimum wage as one of two things that would most help them get ahead – 57 percent compared to 47 percent of low-income respondents overall. And when asked specifically about the proposal to increase the minimum wage to $15 an hour, 88 percent of blacks were in favor, including more than three-quarters strongly in favor, the strongest support of any group.

When asked whether they had experienced any of a battery of hardships related to food, housing, health and economic security, the survey found that low-income blacks experienced significantly greater rates of hardship compared to low-income whites.