The SAG Awards: Road trip 2016
LAPACAZO SANDOVAL and ART SHRIAN | 1/28/2016, 4:17 p.m.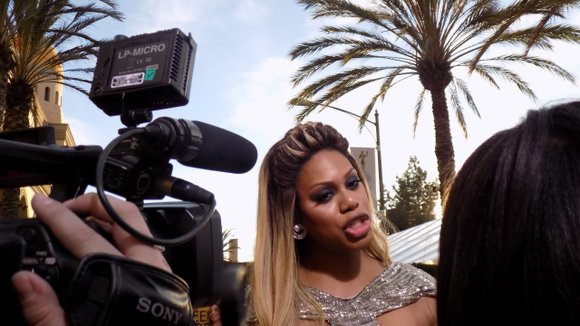 The annual Screen Actors Guild Awards can't be accused of lacking diversity. The nominations for best in ensemble includes "Beasts of No Nation" and "Straight Outta Compton" and is reflective of a continued and positive marker for inclusion in Hollywood.
The guild has a forward-thinking policy and that includes their passion for environmental responsibility. This year, they are still keeping it "green" and they have been honored with the Environmental Media Association Green Seal. The accolade recognizes the outstanding green initiatives of the 21st Annual Screen Actors Guild Awards, and they are the only special event to have received the Green Seal for seven consecutive years.
The EMA Green Seal Program was created to promote responsible production methods and provide recognition for industry professionals who have made strides by embracing such practices. SAG Awards executives recognized by EMA for spearheading the production's environmental efforts were Executive Producer Kathy Connell, Supervising Producer Jon Brockett, Coordinating Producer Cynthia Kistler, Production Manager Chris Carr and Executive in Charge of Publicity Rosalind Jarrett Sepulveda.
Predictions are always fun, and industry insiders are pondering whether the young talent of newcomers of "Straight Outta Compton" can upset the veteran stars of "The Big Short" and "Spotlight" with a win for best movie cast ensemble.
Critics are also weighing in on the possibility of a big win for the comedic genius of "Key & Peele," which wrapped their hilarious season this year on Comedy Central.
It can't hurt that Keegan-Michael Key nearly stole the show at the White House Correspondents Dinner when he popped up next to President Barack Obama as the "Key & Peele" character Luther, the anger translator for the self-restrained commander-in-chief.
What to watch for Oscar win
The win at SAG is also a possible indicator of an Oscar win. In the past, the SAG award for best actor is insanely predictive (in the past 25 years, only the Directors Guild has a better track record for predicting the best director Oscar). Matt Damon isn't nominated for a SAG award, but if any of the other three Oscar nominees wins the SAG, the Oscar race will get competitive quickly.
The best actress category is a hard category to predict and as an Oscar indicator, SAG gets it right most often.
The 22nd Annual Screen Actors Guild Awards will be simulcast live on TNT and TBS Saturday, Jan. 30, 2016.