Black History Month theme highlights African American historic places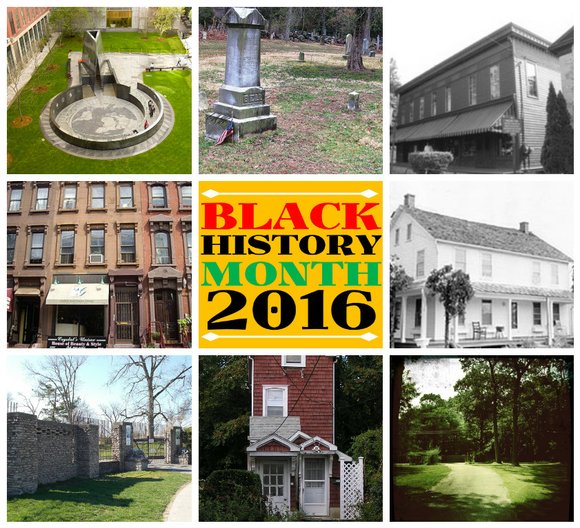 The Association for the Study of African American Life and History (ASALH) announced the theme for Black History Month 2016 is "Hallowed Grounds: Sites of African American Memories" highlighting locations on the National Register of Historic Places significant to Black history.
ASALH selected the theme to bring attention to the centennial celebration of the National Park Service and its more than 25 sites with an African American focus, including the Underground Railroad Network to Freedom and the home of its founder Carter G. Woodson, the Father of Black History.
The New York Amsterdam News celebrates Black History Month
Throughout February the New York Amsterdam News will be highlighting various Black landmarks across New York State on the National Register of Historic Places. Be sure to check out articles all month long in the "Black Experience" section of our website.
"One cannot tell the story of this nation without preserving and reflecting on the places where African Americans have made history. The history of African Americans unfolds across the canvas of America, beginning before the arrival of the Mayflower and continuing to the present," Dr. Evelyn Brooks Higginbotham, ASALH's newly-elected national president and the Victor S. Thomas Professor of History and of African and African American Studies at Harvard University.
In New York State there are over 70 African American sites on the National Register of Historic Places including Harriet Tubman's home and gravesite in Auburn, the Skinny House in Mamaroneck and numerous sites in New York City including the African Burial Ground in Lower Manhattan.
ASALH was founded in 1915 by the world famous historian Carter G. Woodson. Under Woodson's leadership, the organization presented the first African-American History Celebration in 1926. The organization focuses on a specific theme each year.