Dance Theatre of Harlem honors King's legacy at NJPAC
JHODIE-ANN WILLIAMS | 1/29/2016, 12:05 p.m.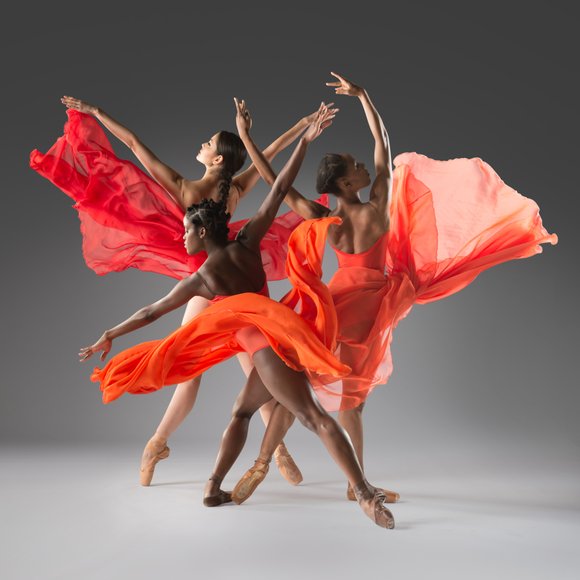 On what would have been the 87th birthday of the Rev. Dr. Martin Luther King Jr., a large, diverse audience gathered at the NJPAC to celebrate his life and legacy through dance with the Dance Theatre of Harlem.
When the lights in the theater dimmed and it became time for the red velvet curtains to be raised, a spotlight shone on a manifestation of King's dream: a ballerina of color with the highest level of poise and grace standing on the stage of one of the largest performing centers in the United States.
With every graceful en pointe and pirouette, the dancers took everyone on a journey of sorrow and joy, and in between there was the message of love and togetherness. Toward the end, a Soul Train line formed, and the dancers—dancing to James Brown—came down the middle, mixing classic ballet with modern moves.
Little Black girls and boys were in the audience and saw themselves on that stage. King's dream of limitless opportunities was evident in the twinkle in their eyes and their gaping mouths.
Before the performance began, tap dance phenomenon and NJPAC Dance Advisor Savion Glover spoke to the audience about how the work of King allowed him—as a child growing up in Newark, N.J.—to dare to believe in achievements past his surroundings.
Another man walked out to the podium, and as he began to talk, his speech transformed into a sermon. The Rev. Jerry Sanders took all of us to church that evening.
"The nightmare yet lives, but the dream is not dead," said Sanders.
It would become his reference point for the duration of his time. He addressed the anger that has been spreading through the Black community. It's been over 50 years since King's "I Have a Dream" speech, and we have a Black man in the White House, but our kids are still being gunned down in the streets, the justice system still does not apply to us and we still cannot be safe in our churches. But, Sanders said, we should not lose hope.
"We are picking presidents after centuries of picking cotton," said Sanders.
This led to a call for civic responsibility from Black citizens. Blacks should exercise their rights to vote, because that's what King and other civil rights leaders marched for in Selma. If we really want to honor him, then we must show up to the polls and make what happened in 2008 a regular occurrence.
As he warned us about succumbing to despair, the reverend also reminded us about the dangers of becoming too complacent in our victories. Those who rejoiced in President Barack Obama's election but have not realized the blatant racist constrictions that have plagued his eight years are a part of the problem, Sanders said. He also said that the Black community shouldn't assume that Black politicians, by pointing out the voting record of Supreme Court Justice Clarence Thomas, always have their best interests at heart.
On his birthday, King received the gift of renewed optimism in the idea of change, even when it seems impossible.