Giving New Yorkers a fair chance after incarceration
New York State Attorney General Eric Schneiderman | 1/29/2016, 1:24 p.m.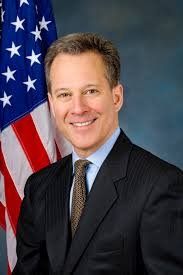 Finding a reliable job is essential for former prisoners seeking to reclaim their lives after they have paid their debt to society. Providing formerly incarcerated New Yorkers a fair chance to build a new life is a proven way to reduce recidivism and stabilize families and communities. However, tens of thousands of New Yorkers have been prevented from integrating back into society because merely acknowledging a prior conviction on a job application can automatically keep them from getting hired.
That is why my office has made it a priority to keep employers from excluding prospective employees simply because of a prior conviction. As many as one in three Americans may have criminal records, according to data from the Bureau of Justice Statistics. So with nearly 90 percent of all employers now conducting background checks, it is no surprise that 60 percent of formerly incarcerated people are unemployed a year after their release. Meanwhile, research shows that having a job after release can lead to a significant drop in recidivism.
New York has been ahead of the curve in fighting the wrongheaded exclusion of ex-offenders. Since the 1970s, New York Human Rights Law has forbidden employers from enacting a blanket ban on hiring anyone with a criminal record and requires employers to individually assess whether the applicant's record is relevant to the job.
In recent years, cities across the state, including New York City, Buffalo and Rochester, have gone even further and enacted "Ban the Box" legislation, which prohibits employers from inquiring about applicants' criminal history on initial employment applications. Employers are still allowed to ask about criminal history later in the interview process, but they are encouraged to consider the applicant's individual qualifications first.
My office has been vigilant in making sure applicable local, state and federal laws are enforced throughout New York. This week, I announced settlements with two major national retailers, Big Lots Stores and Marshalls, who had been violating Buffalo's "Ban the Box" law.
In addition to paying a combined $195,000 in penalties, both companies agreed to stop asking prospective employees about their criminal histories in their nearly 140 stores statewide. This announcement builds on similar settlements with Party City and Bed, Bath & Beyond in 2014.
Moreover, both Marshalls and Party City have agreed to actively recruit applicants with criminal histories through an organization with expertise in training formerly incarcerated individuals. This is the type of commitment we need in every industry in order to fulfill the American ideal that everyone deserves a fair shot in life. Automatically rejecting applicants for past convictions simply serves to keep the formerly incarcerated marginalized and more likely to return to crime.
The impact of conviction-based discrimination is not evenly felt across all communities. Black men are six times more likely to be incarcerated than white men, and Hispanic men are 2.5 times more likely to be incarcerated than white men, according to the Sentencing Project.
We have also been active in breaking down barriers to education for those with criminal records. In 2014, my office forged agreements with three colleges—St. John's University, Dowling College and Five Towns College—to keep each school from asking applicants about irrelevant contacts with the criminal justice system, including arrests that did not lead to conviction or records that have been sealed, expunged or pardoned.
Finally, we must extend our efforts to other areas of discrimination. A recent study found that 180,000 women in America are prohibited from getting help from the Temporary Assistance for Needy Families program because they have a felony drug conviction. This hurts children all across the country and must be brought to an end.
My office remains committed to ensuring equal access to employment opportunities, education and public assistance for all New Yorkers. This week's settlements put all employers on notice that they cannot slam the door on job seekers just because of their past conduct. Everyone deserves a fair shot and a second chance.
is the attorney general of New York.