Man known as #MrStealYourGrandma proving good Black don't crack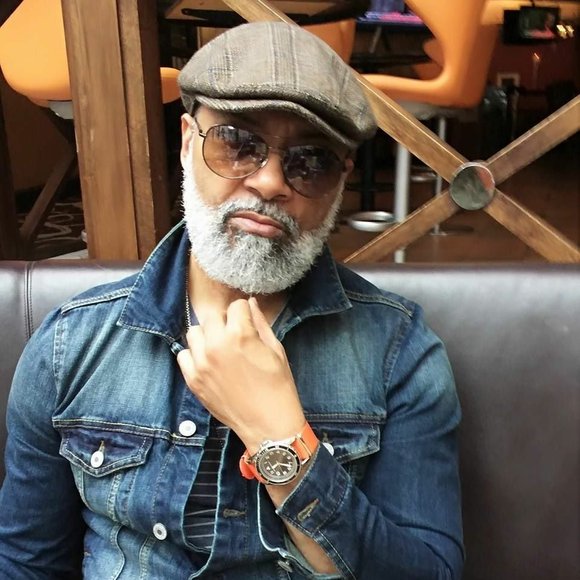 If you haven't heard of him by now 54-year-old Irvin Randle is taking social media by storm.
The grandfather of two from Houston, Texas, who works as an elementary school teacher, is getting superstar status on the internet because of his stylish and youthful looks. So much so, he's garnered the hashtag #MrStealYourGrandma.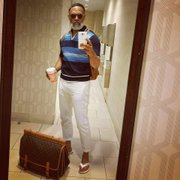 Irvin Randle aka #MrStealYourGrandma
54 years old
Lives in Houston, Texas
Teaches the third grade
Has two grandchildren ages 4 and 6 months who call him "Pawpaw"
Got into fashion when he was in middle school
Avid reader of GQ magazine
Runs three miles everyday and lifts weights
Reports indicate that within an hour of posting a picture on Facebook this week he received 37,000 likes. In Nigeria, he's received over seven million likes.
Randle's daughter informed him that he was trending on Twitter, however, his response to the news was "I don't know what trending means" since he's not on Twitter. He is on Instagram where he has over 33,000 followers as of Saturday and photos that get thousands of likes.
In one interview Randle said he's overwhelmed and appreciates all the comments since going viral.
"I've always dressed like this," he said "I've just been wearing things a little tighter that's all."
His attire includes skinny jeans, stylish shirts and designer bags. It all started when a man made a comment about the way Randle dressed and offered to take photos of him. Soon after the pictures hit the internet, things took off.
In one local TV news interview, Randle said he is dating. His newfound fame garnered him an invite to New Orleans to speak at the Essence Music Festival this weekend.
As for how he keeps up his youthful look Randle said in a Facebook post it's all in how you treat your body.
"Drink plenty of water, don't smoke, have protected sex, drink natural juice, mostly, a lot of vegetables, healthy food, sleep early wake up early," he said. "The same way your body needs water everyday, it needs exercise. You can do it too. A healthy life is all you need."
Facebook/Instagram photos