Gbenga Akinnagbe stars in 'Independence Day: Resurgence'
Jordannah Elizabeth | 7/7/2016, 10:49 a.m.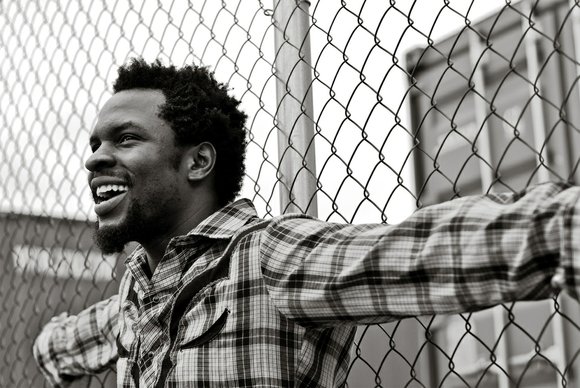 The new star of the new sci-fi thriller, "Independence Day: Resurgence," Gbenga Akinnagbe is a well-rounded actor who finds satisfaction in wearing many hats. Along with promoting his appearance in his new box office film, which also stars Vivica A. Fox and Jeff Goldblum, Akinnagbe has four projects in post-production, including a new HBO series entitled "The Deuce," which is his second project with Nina Noble and David Simon, lead creators of "The Wire."
Akinnagbe talks about his growth as an actor, his personal choices within his work process, his new company, Enitan, where he revitalizes vintage furniture by reupholstering pieces with African print fabric, and how he feels things have changed in the cultural makeup of his hometown of Washington, D.C., along with Baltimore and New York City.
JE: In reading about the perspective of "Independence Day: Resurgence," the director, Roland Emmerich, has a specific explanation in regards to the direction of the story that made Will Smith's character unviable for this film. Do you agree with this decision?
GA: Will brings such energy to any project he's on, whether it is on screen or behind it, but we didn't want to have to depend on one actor. After the studio said Will wasn't coming back, we took it as an opportunity. I think that was a smart move.
Do you consider it to be a unique if not a brave move for a box office film to kill off its star? In your opinion, do you think this film is more about the story than the financial success of the franchise?
No. The company spent resources and $200 million on the film and also consider this a labor of love, so it's both. This also happens to be a franchise that people have loved for 20 years, including the director. Will wants to be a part of the next one, so people that are making the film will see Will come back and that is something to depend on financially.
Most of the actors in the first "Independence Day" film have returned to "Resurgence." How was it working with Jeff Goldblum, Vivica Fox and the other original cast? Were they kind and inviting to you?
Inviting and kind, they were exactly that. They would tell stories and sing offset! We would crack jokes; it was a lot of fun. Many actors have their own styles and do things their own way, but there aren't many actors like Jeff Goldblum out there. He is a very giving actor, so is Brent. I had a good time.
As you promote "Independence Day: Resurgence," how do you balance your time having "Heart Baby" and "The Deuce" and other projects coming out very soon? How do you manage your time?
I've got a great team to help me. The last 48 hours have been exhausting. I have been shooting all night, and then working on other things during the day. My team helps me keep things straight. I've been juggling things as much as I could and they are a great help.