Harlem Havana, New Century Jazz
Ron Scott | 7/7/2016, 11:33 a.m.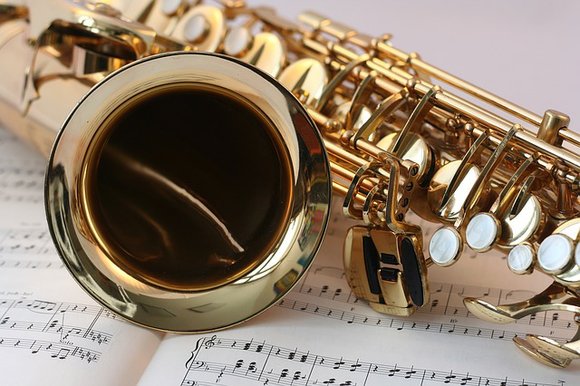 As a tourist in Cuba when President Obama made the announcement that America was ready to reestablish positive relations with Cuba after 57 years, Dec. 17, 2014, was a memorable moment for me.
The visit suddenly became a historic event, filled with joyous celebration as elated Cubans rejoiced. Some spoke with me regarding the possibilities that may soon come to fruition.
Young music students talked about continuing their music education at the New School for Contemporary Music and Jazz. My tour guide hoped it meant more opportunities for him to visit his family in Florida and for them to visit Cuba on a regular basis.
The next year, on July 20, 2015, the U.S. Embassy reopened in Havana and the Cuban Embassy reopened in Washington, D.C., giving U.S. diplomats greater freedom of movement in Cuba and giving Cuban citizens greater access to our embassy.
The first direct mail flights between the United States and Cuba in more than 50 years began in March of this year. A bilateral arrangement to restore scheduled air services was signed by Transportation Secretary Anthony Foxx and Department of State Assistant Secretary for Economic and Business Affairs Charles Rivkin. Scheduled service is expected to commence later this year.
While the president and officials continue to work on developing a new relationship with Cuba, here in the states the Greater Harlem Chamber of Commerce under its president, Lloyd Williams, with efforts led by Rep. Charles Rangel, in partnership with Rep. Gregory Meeks and the Cuban Deputy Minister of Culture Fernando Rojas, has been actively pursuing plans over the past two years to develop a Harlem-Havana cultural exchange.
Recently, at a press conference held at Sylvia's Too Restaurant and catering facility, Williams, along with Rangel, shared specific plans for the first annual Harlem/Havana Music and Cultural Festival as a part of this summer's Harlem Week activities from Aug. 15to Aug. 21 (just three days after Fidel Castro celebrates his 90th birthday).
This cultural exchange will be an international visual and performing arts, fashion, education and culinary exchange celebrating the artistic connection between Harlem, N.Y., and Havana, Cuba.
The artists from Cuba will feature one of its most noted saxophonists, Cesar Lopez, and Habana Ensemble, with guitarist Emilio Jesus Hernandez Martini, percussionist Otto Santana Selis and bassist David Falla Cordova, and one of Cuba's rising young jazz pianists, Jorge Luis Pacheco y Su Grupo.
The JJ Folkloric Compania will enhance the definition of dance with their ability to interpret cultural movements of Cuban folk art. The members are all graduates of art schools and the Higher Institute of Art of Cuba. From the Cuban perspective, Arte y Moda Cubano fuses fashion with artistic expressions of music, dance, art, design and crafts. Having seen them perform in Cuba, my only comment is "Be ready to be dazzled."
The highly respected contemporary visual artist will be Eduardo Roca Salazar (Choco). He is one of Cuba's most distinguished printmakers and is considered a master of "collography," a technique by which he creates collages from a range of complex materials (cane chairs seats to fabrics, wood, sand and earth to form the basis of prints).