In pursuit of a great idea
ODEHYAH GOUGH-ISRAEL | 7/7/2016, 11:24 a.m.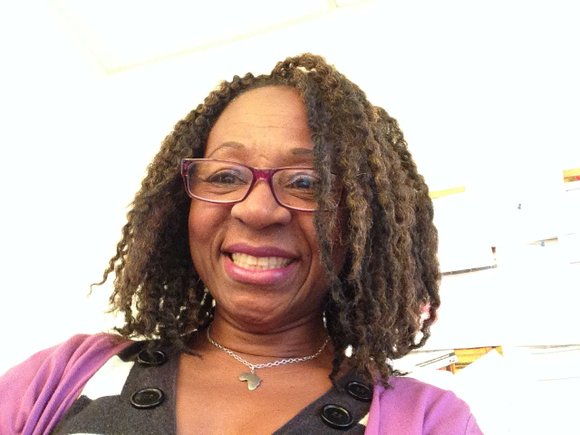 About three years ago, Westchester resident Yedidah Yehudah had an epiphany. The registered dietician and mother of three was disillusioned by her circumstances.
"What can I do to change from working a job to creating my own business?" she asked herself. So Yehudah came up with an idea for an invention that, if successful, would turn her into a successful entrepreneur. While observing staff breaking the office dress code by wearing flip-flops to work, a "no-no" in some corporate offices, she came up with an idea that would enable women in the workplace to wear flip-flops during the summer months. She called her idea and soon-to-be invention, "strappies," an easy to attach shoe accessory that converts flip-flops into proper work attire.
It was while attending a wealth-building seminar that she learned about SCORE, a Small Business Administration mentoring organization that walks potential business owners through the steps of starting a new business, including getting advice on how to apply for a patent. One of the early lessons Yehudah learned was that an invention isn't always created from point A. "At the Gorilla Business School, part of the millionaire mind intensive, I learned that you don't have to invent something from scratch," she said. "You can improve on something that's already on the market."
Determined to get her product patented and brought to market, she spent her evenings and weekends doing research at the library and attending workshops. "I found that lots of seminars are free and there are programs that focus on helping minorities, so I started there," she said,
Her niece gave her the name of a patent lawyer. "Using a lawyer ensured that my [patent] documents were in order, otherwise I wouldn't have a legal leg to stand on," she said. "I had no idea how this stuff is done and didn't want to do something wrong and wind up spending a lot of money unnecessarily."
Yehudah went to the law firm of Cowan, Liebowitz and Latman in Manhattan and engaged the firm to submit her patent. One of the first steps was working with their draftsmen to turn her crudely drawn design into a variety of artistic renderings that would accompany the patent application. She also learned that there are different types of patents. Design patents like hers can cost anywhere from $3,000 to $5,000 in fees but a utility patent can cost in the vicinity of $12,000.
"I began to think about our Black ancestors," she said. "When our people had less, we were often forced to create things. I think inventing is something we should reclaim."

Through her research Yehudah learned about inventors such as George Washington Carver and Elijah McCoy—"the real McCoy"—inventor of a lubricator for oiling locomotive steam engines, as well as more recent inventors, such as Maria Van Brittan Brown and her husband Albert, who in 1966 created the home security system that utilizes television surveillance. Then there's Madame C.J. Walker, who developed numerous hair products that revolutionized the way Black women do their hair. Another Black inventor, Sarah Boone, invented the ironing board.