Motorist killed by off-duty cop
Shanice Lewis and Nayaba Arinde | 7/7/2016, 10:33 a.m.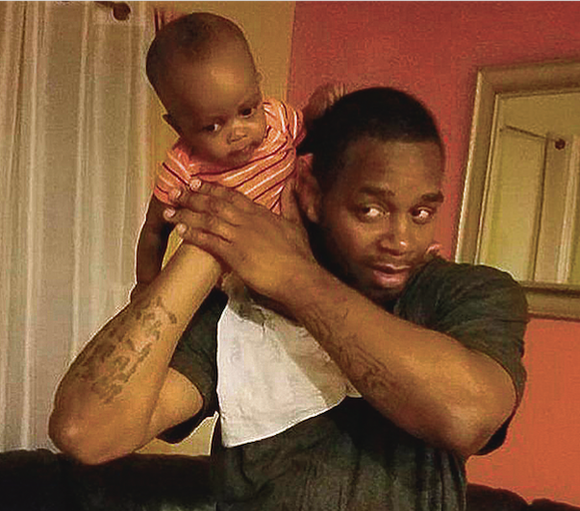 "You don't bring a gun to a fist fight, and I don't know the exact circumstances of the police shooting of Delrawn Small, but I am uncomfortable with the fact that this father died during a road rage incident," retired detective Marquez Claxton told the Amsterdam News, even as news filtered out about the controversial Baton Rouge police shooting of Alton Sterling.
A day for celebration turned to a day of mourning for the family of Delrawn Small, who was shot and killed by an off-duty police officer in front of his family in Brooklyn Monday.
Small, 37, had been driving with his girlfriend and two children when a collision almost occurred between him and off-duty officer Wayne Isaacs on Atlantic Avenue and Bradford Street shortly after midnight.
Zaquanna Albert the girlfriend of Small told family members that Isaacs' car swerved abruptly in front of theirs more than once. Small had to quickly maneuver his vehicle to avoid being hit by Isaacs and that's when he became irate.
Isaacs, 37, was on his way home after just finishing a shift at a Brooklyn precinct before the road-rage incident occurred.
In a video obtained by the NYPD, Small is allegedly seen exiting his vehicle at a stoplight, walking to the officer's car and leaning through the driver's window where he began to punch Isaacs.
Victor Dempsey, Small's brother said that he was told by Albert that the road-rage was just a screaming match between the two men.
"I don't know how severe the situation was, but even if he [Small] did punch him, I don't feel he should have been shot," said Dempsey.
Small was yelling about his family being in the car and was upset that Isaacs could have seriously harmed them. During the confrontation, Isaacs drew his weapon and fired three shots at Small.
Dempsey, of Rockland County, said that the family was in shock at the news of the tragic killing of his brother. "We're all holding each other up," he said.
Dempsey described his brother as having the "biggest heart" of anyone he knows. He was a great family man who took on the role of a father to his younger siblings after the loss of their mother.
"If you had an issue and you called him he was that guy to figure out a way to get there and support you," said Dempsey.
Dempsey says he wants justice for his brother, but his biggest concern is supporting ways to change the pattern of police brutality.
"It's happening so much—the police violence, that its much bigger than us," he said. "It's not just about my family, but the community as a whole."
"Tragically, we are once again extending condolences to yet another family, which this time is the victim of the deadly actions of NYC police officer Isaac, abandoning reason and resorting to rage," Brooklyn Councilwoman Inez Barron told the Amsterdam News. "Off duty officer Isaac fatally shot Delrawn Small Dempsey, who was unarmed. While stopped at a traffic signal, there was an exchange between the two men. Office Isaac responded to the interaction by firing his weapon several times and killing Mr. Dempsey. Thankfully, this case will not be in the hands of District Attorney Ken Thompson. However, we will be vigilant as Attorney General Eric Schneiderman takes jurisdiction of this case."