Three Mets and three Yankees voted as All-Stars
VINCENT DAVIS | 7/7/2016, 11:40 a.m.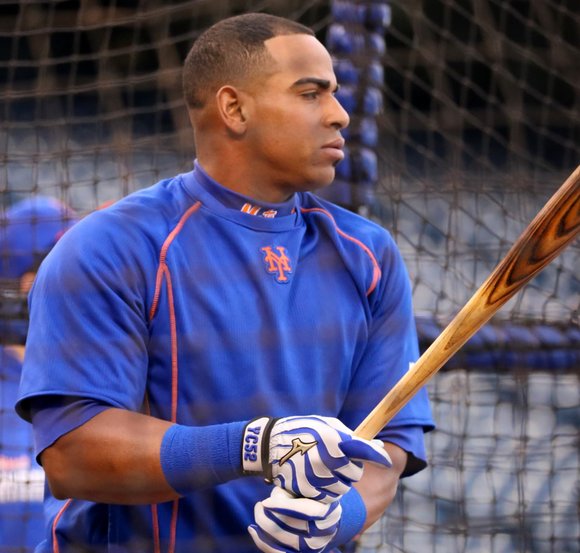 Major League Baseball hosts its annual All-Star Game Tuesday, July 12 in San Diego, Petco Park, the home of the National League San Diego Padres.
The Home Run Derby, popular with the fans, will be held Monday evening (July 11). The Futures Game will start the All Star festivities Sunday (July 10). All regular season games will cease by the end of Sunday and resume next Friday.
The Futures Game is mix of minor league baseball prospects from the United States against a team of prospects from other countries.
The American League team will be managed by Ned Yost, manager of the Kansas City Royals, the 2015 World Series winner. New York Mets skipper, Terry Collins, winner of the 2015 National League Pennant, will manage the National League.
The New York Yankees and the Mets will each be represented by three players. Outfielder Carlos Beltran, right-hand pitcher Dellin Betances and the left-handed Andrew Miller will represent the Bronx Bombers. Repping the Amazings will be Yoenis Cespedes in the outfield and right-handed pitchers Jeurys Familia and Noah Syndergaard.
The Yankees, who have been hovering around the .500 mark recently and haven't been able to get substantially ahead, move up from fourth place in the American League East division. They haven't been consistent in the win column.
The Mets, who lost the World Series last season in five games to the Royals, are currently in second place in the National League East Division, behind the first-place Washington Nationals.
The Mets' ability to return to the World Series in the fall is questionable, but possible, as evident by their recent four-game sweep of the first-place Chicago Cubs, leaders of the Central Division this past weekend. Ironically, the National League All-Star Game infield will be represented by all Cub players. Anthony Rizzo at first base, Ben Zobrist at second, Addison Russell at shortstop and Kris Bryant at third.
Fans were given the opportunity to vote online and at each major league ball park for the starting position players in each of the leagues, American and National, until June 30.
The pitchers and reserve players for both leagues are determined through a combination of player voting and manager selection.