Camille A. Brown: Exploring the Black Girl Spectrum
Zita Allen | 7/14/2016, midnight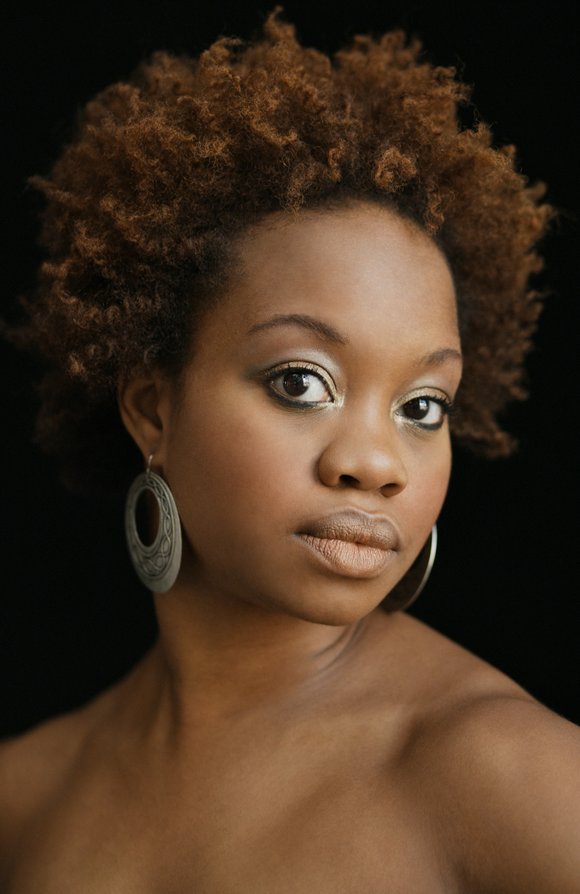 In fact, that message was the key message of her recent BGS session at the National Black Theater. "Like Pearl Primus and Alvin Ailey and others, it's about being true to your voice and at the same time how can we support each other while we also do those things." She says.
Brown credits her own work with teaching her this lesson. She says thoughts about her own identity grew out of the experience of creating two of her most critically acclaimed works: "Mr. TOL E. RAncE" and "BLACK GIRL: Linguistic Play." The first taught her it was OK to create works that made audiences uncomfortable if it made them examine long-held beliefs, and the second prompted an exploration of her own identity on a deeply personal level.
Brown says, "I think that's why it so important for me, with BGS, to show and speak to Black women and girls about empowering yourself and being OK with being you. That matters the most. I wanted to have something that's really about helping women and girls of any age to feel empowered. Also to educate them about social dance and the African-American contributions to American social dance and its history because it's not happening." Now, thanks to Brown, it is.
Brown says BGS was possible in large part because of the assistance of some powerful women, such as the principal strategist Ebony Noelle Golden and Company Manager Indira Goodwine, who helped secure an impressive list of BGS attendees and participants, including the 2016 Black Girl Movement Conference, Sports & Arts in Schools Foundation, Girls Talk/Guys Talk, Brooklyn Children's Museum and the New York City Center Education. BGS has also received support from the Howard Gilman Foundation, the Doris Duke Performing Artists Awards program, Harkness Foundation for Dance and Engaging Dance Audiences, Pepsico and Ebony magazine.
Brown's desire to empower Black women and girls is not just a local effort. In fact, Brown takes Black Girl Spectrum on tour. Check out more information about the program here at http://www.camilleabrown.org/black-girl-spectrum/#e.