Police Athletic League kids compete in summer tournaments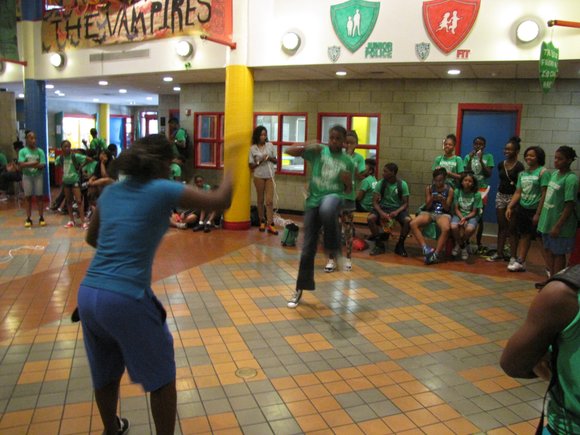 Come cheer on 30 of the Police Athletic League's Double Dutch champions, in fifth through eighth grades, as they show off their skills and compete for the gold, silver and bronze medals at PAL's Summer Day Camp Double Dutch Tournament. In addition, approximately 100 boys and girls, in fifth to eighth grades and from all five boroughs, will compete for citywide titles in PAL's 3-on-3 Basketball Championship Tournament. Hundreds of youngsters from PAL centers have practiced and prepared for this tournament, and the top winning teams in each age group will receive gold, silver and bronze medals.
The events will take place Thursday, July 14, 2016, from 11 a.m. to 3 p.m. at PAL's Harlem Center, located at 441 Manhattan Ave. at 119th Street. For questions please contact Sonny Santana at 646-581-2929.
New York City's Police Athletic League is the first and finest civilian-run PAL in the country. Founded in 1914, PAL has served the city's young people for more than 100 years. PAL provides recreational, educational, cultural and social activities to 35,000 boys and girls annually. It is also the city's largest, independent, nonprofit youth organization. For more information, please visit www.palnyc.org.