Hope and basketball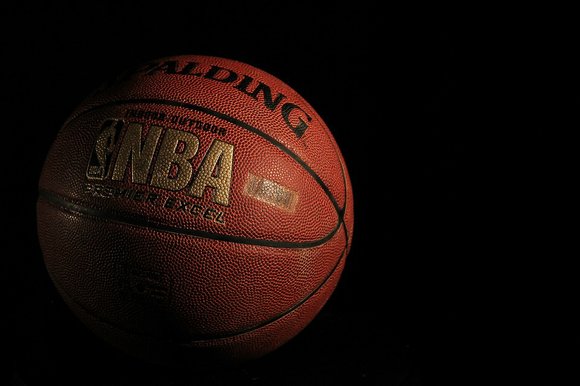 It's only July 2016, but for basketball fans we're a year ahead into the 2017/18 season. Barring major upsets, the off-season maneuvers around the league have predetermined the NBA Finals of 2016/17 to the rubber match meeting of the present champions, the Cleveland Cavaliers, versus the retooled Golden State Warriors.
That following year though, we, the NY Knicks, are coming. Our new core will have a year of jelling, and a play-off ending in the Eastern Conference Finals (gotta dream big) will have us battle-tested and just a tweak away that will more than likely happen at the point guard position. Will Derrick Rose reclaim his All-Star self, or do we make a serious run for Steph Curry, Russell Westbrook or Cam Callaway?
Callaway acknowledges that although a little lesser known, he possesses the explosive athleticism of Westbrook and Rose, and although not at the caliber of the Splash Brothers, he can knock down threes at a high percentage rate. What works highly in his favor is his youth, and after his three years in the league, a maturation as a grizzled veteran.
Carmelo Anthony, a perspective teammate of Callaway, recently put out a call for professional athletes to come from behind the veil of privilege and become more involved with the world at large. Anthony set social media abuzz with an Instagram post that read, among other things, "I believe all people need to rise up and make their voices heard. But I do think that athletes have the biggest reach, especially now with social media and all the people that follow us. We have one of the biggest platforms to speak out, one where people pay attention to what we have to say, whether it's everyday civilians or those in positions of power. We have that influence. It's just a matter of if we want to use it or not. Everybody uses it for different reasons. But at a time like this, you have to put aside the politics of business and whether a sponsor or somebody from a company that you represent is going to call you about it. If you're a human being, this affects everybody."
Taking it a step further, Anthony was joined by fellow superstars LeBron James, Dwayne Wade and Chris Paul at the top of the nationally televised ESPY Awards, where he spoke. "We cannot ignore the realities of the current state of America," he said. "The system is broken. The problems are not new. The violence is not new, and the racial divide is definitely not new. But, the urgency to create change is at an all-time high."
Callaway, although not on the ESPY stage, showed his support by stating, "Regardless [of] the circumstances, I'm a people person, so I'm on the front line with trying to find a solution." His manager Reggie Vaughn, known to be very protective of the image of his multimillion-dollar client chimed in. "We need to be very mindful and calculate strategically in our approach," he said, "but we come from that, so I support his stance to speak."