Men's fashion week report: Popsicle color combinations are cool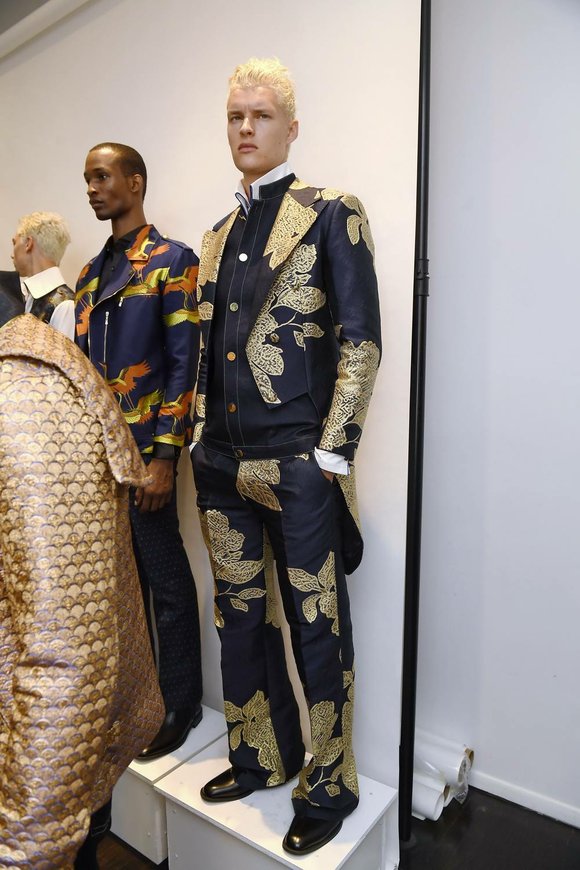 Men's spring/summer 2017 Fashion Week presentations went off without a hitch in New York last week. Held at an exclusive studio in NYC's Meatpacking District, Malan Breton's collection showcased the designer's impeccable tailoring and elaborate details that were combined with unconfined, liberated silhouettes. His precision Savile Row cuts were a testament to a newfound direction in menswear styles. Popsicle prints and denim led the way.
This show marked the designer's fourth menswear collection. During the interview, he boasted about the tremendous praise and accolades received from menswear editors and tastemakers. His show was divided into two parts: Severance and The Butterfly Effect. The idea was to streamline the collection in an exclusive and tasteful manner. Inspired by the 1969 Academy Award winning film, "Alice's Restaurant," Breton applied ancient fabric-weaving techniques in an unorthodox approach for the Severance segment of his show. Silhouettes were unconfined in cut with Savile Row precision. This collection portrays resurrected delicates such as silk organza, silk gazar and golden silk weaves. Breton's Taiwanese denim was reconstructed, and the collection also included indigenous prints of the tribes of Taiwan, the designer's homeland. Exclusively created watercolor prints were made using ecologically friendly dyes, which highlighted the overall synergy in a pallet of earth-inspired colors.
For night, Breton's The Butterfly Effect segment was inspired by a nighttime walk through the forest of Taiwan's Orchid Island, where butterflies soar through exotic components of nature. The lush greenery and purity of the land sparkle underneath the glistening gleam of starlight. These clothes were smartly styled in vibrant colors. Throughout this capsule collection, Breton used ecologically friendly silk, dyed gazar, dupioni, silk jersey, neoprene and denim. In addition, the collection incorporated sportswear elements stemming from the designer's love of surfing the waters of Taiwan. Highlights included print Cooper pajamas in multicolors of orange tomato, orange popsicle, Limoges, Macaw green and black firebird. A Taiwanese reconstituted denim river coat received applause while coming down the runway. You couldn't take your eyes off the model who was working this outfit. Under the coat, he modeled a cotton Capshaw shirt, a linen rosegold feathered embroidered blazer and midnight fresca Michael pants. The denim tuxedo stole the show.