P.O.P. Justice Mondays hits milestone, remembers Eric Garner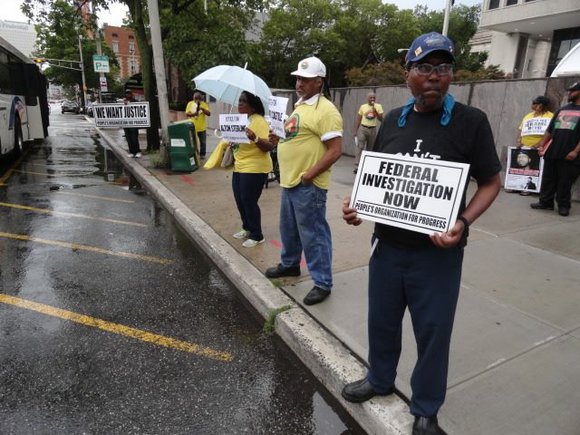 The People's Organization for Progress hosted its 25th consecutive Justice Monday protest to demand federal investigations into four active police shooting cases in New Jersey.
The demonstration took place at the Peter Rodino Federal Building in Newark.
The four cases are the police shooting deaths of Abdul Kamal in Irvington, the police shooting death of Kashad Ashford in Lyndhurst, the police shooting death of Jerame Reid in Bridgeton and the police shooting of 14-year-old Radazz Hearns in Trenton. Hearns survived his shooting only to face charges to justify the officers' conduct.
This week's Justice Monday also observed the second anniversary of the police killing of Eric Garner, captured on videotape. Garner was killed July 17, 2014.