Donald Trump's America: Scary but fixable
Stephen Collinson, CNN | 7/22/2016, 10:06 a.m.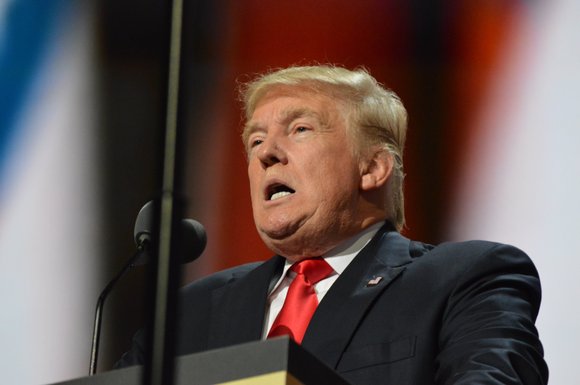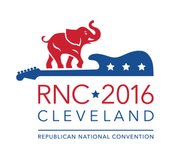 CLEVELAND (CNN) -- It's scary out there.
Donald Trump painted a foreboding picture Thursday of an America adrift as he accepted the Republican presidential nomination with a sober speech in Cleveland.
He invoked a nation imprisoned by its own rotten political establishment and clawing special interests, at risk from terrorists who could be disguised as Syrian refugees and stalked by tens of thousands of illegal immigrant criminals.
Trump has demonstrated a knack for channeling the nation's mood. His convention message is tailored for a country grappling with mounting anxiety over a rash of terror attacks at home and abroad, and a feeling that something is badly wrong after a spate of shootings of police officers, rising racial tensions and a globalized economy that has left many Americans behind. Trump's speech may have hit on a message that could propel him to the presidency.
Instead of reaching for inspirational vignettes most nominees use to inspire their nation to greatness, Trump dwelled on the relatives of those killed by undocumented migrants and depicted a violent and dangerous land.
Trump started on the speech weeks ago, but as he went along, he found his vision validated by events --- like the Dallas police ambush and the Orlando nightclub massacre -- according to the aide who worked on the speech.
"As events happened in real life, obviously, that shaped the focus of the speech," Trump aide Stephen Miller told CNN.
Trump's campaign manager Paul Manafort, meanwhile, dismissed complaints that the GOP nominee's speech, which laid out a Richard Nixon-style law and order message, was overly threatening.
'It was reality'
"He was going to tell the truth. It wasn't dark. It was reality."
In the hall and among the Trump wing of the Republican Party, it appeared that Trump delivered.
Joni Ernst, part of a new generation of Republicans who have gravitated toward Trump, tweeted that Americans had been abandoned, and Trump had "heard these voices loud and clear."
Some Republicans found the speech not to their liking. Meghan McCain, daughter of the 2008 Republican nominee, tweeted "The Party I was part of is dead." Many other Republicans stayed away from the convention and decided to stay off of Twitter Thursday night.
Trump's strategy was classic populism -- conjuring up a dark and stormy world. He played upon his image as a man of action and a business leader to suggest that only he -- a non politician -- could turn the nation around.
"Nobody knows the system better than me, which is why I alone can fix it," said Trump, who one friend described from the stage as a "blue collar billionaire."
The power of Trump's rhetoric was sufficient to drown out some of the most embarrassing moments of a sometimes erratic GOP convention.
No one on Thursday night was talking about Ted Cruz's insurrection from the convention stage Wednesday when he refused to endorse Trump. And the plagiarism controversy over the speech delivered by Trump's wife, Melania, was not on anybody's lips.