Donald Trump's America: Scary but fixable
Stephen Collinson, CNN | 7/22/2016, 10:06 a.m.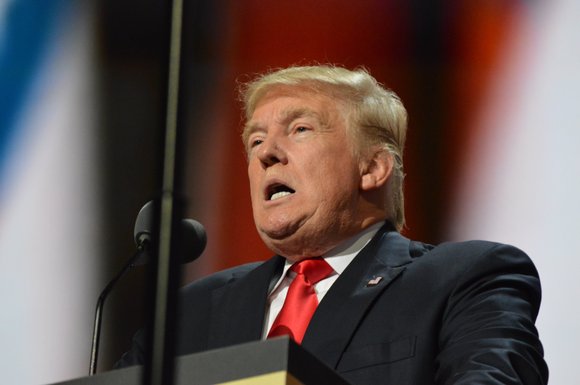 The question now, as Republican delegates head home and the political circus decamps to Philadelphia for Hillary Clinton's anointing by Democrats next week, is whether Trump did what he needed to do in Cleveland.
Ford O'Connell, a Republican strategist, said that notwithstanding Cruz's intervention on Wednesday, Trump succeeded in pulling together the Republican Party, which initially viewed him with suspicion around him.
"I think that he united the base," O'Connell said, arguing that Trump needed to ensure that more than 90% of GOP voters showed up in November if he has a chance to win the election.
GOP unity
But Trump needed to do more than unite Republicans in Cleveland. Given that he trails Clinton by roughly five points in most national polls and is down in many swing states, he needed to broaden his support among non GOP voters.
He also had to prove that he has the knowledge, temperament and experience to be President despite never having held public office.
Only time will tell if he met that bar -- the debates with Clinton in the fall will test that proposition more deeply. But his restrained demeanor in his teleprompter speech on Thursday could help.
After winning the nomination with a bull-in-a-china shop persona, some experts also thought Trump needed to pry open a window into his soul and soften the hard edges of his personality.
Though his family excelled at the convention -- his son Donald Jr. in particular -- it was not clear that Trump will ever change his style.
Ivanka Trump, the candidate's daughter, shone on Thursday night with an upbeat speech after she strode on stage to the strains of "Here Comes the Sun" by the Beatles -- a stark contrast to her father's dark vision.
It is too early to judge the size of the billionaire's convention polling bump and whether he was able to reshape the race.
But what is certain is that the week in Cleveland lived up to its unconventional billing.
By traditional measures, Trump and his campaign committed what would unequivocally be regarded as a string of serious gaffes. But such is the unorthodox nature of his presidential bid and the unpredictability of an election that has broken all the political rules, no one knows if he is seriously hurt.
Still the two-day plagiarism controversy, the feud with Ohio Gov. John Kasich in a state that will be crucial in November, and the failure to make an endorsement the price for Cruz's convention address were all self-imposed errors that hint at persistent organizational woes.
Trump's curious decision to give an interview to The New York Times on the eve of his convention address casting doubt on NATO's security guarantees that are the bedrock of the West was also a case of unusual timing -- not to mention a foreign policy judgment that quickly trigged panic in Europe.
And the week was also notable for its loose organization, as prime-time speakers went long and some of the party's top future stars -- like Ernst -- were left speaking to a mostly empty convention hall late at night.