Donald Trump's America: Scary but fixable
Stephen Collinson, CNN | 7/22/2016, 10:06 a.m.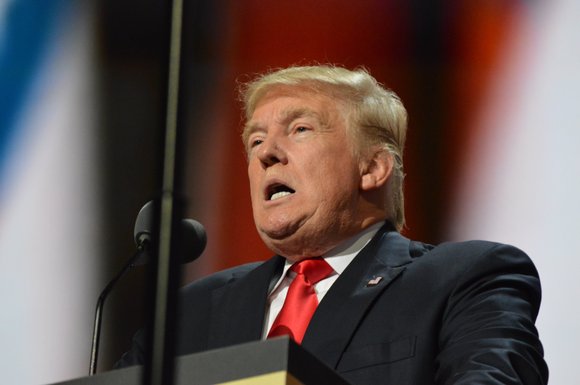 The convention often lacked a clear narrative thread -- the theme of each night was lost at times as speakers strayed from the topic. The fixation on Clinton, characterized by cries of "Lock her up! Lock her up!" from the convention floor provided the most lasting image of the convention.
While hating on the Clintons is guaranteed to invigorate Republican base voters, it seems less guaranteed to impress wavering independents in swing states -- even given deep doubts about Cinton's character and honesty.
As Democrats gear up for their convention next week, some are confident that Trump made little headway among an electorate that is more diverse than his political strategy seems to assume.
"I don't think they expanded their appeal an inch at that convention with 'lock her up' and Rudy Giuliani standing up and screaming," said Mark Alderman, a veteran Democratic donor and former transition chief for President Barack Obama. "They fed their base."
The final image of the convention came with Trump and his family basking in cheers on stage as red, white and blue balloons fell from the rafters.
The music pounding over the speakers --- "You can't always get what you want" by the Rolling Stones --- might just have been one last Trumpian swipe at the GOP establishment as he heads into the fall campaign.