America's gift to Blacks is PTSD
Simone R. Johnson | 7/28/2016, 10:25 a.m.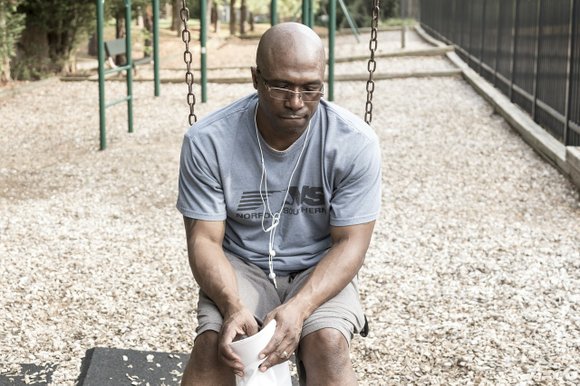 Post-traumatic stress disorder is in the news again. When soldiers return home they are often diagnosed with post-traumatic stress disorder. However, some Black soldiers have struggled with this disease well before they were enlisted to fight wars in foreign countries. PTSD is not limited to Black soldiers, but is something that the African-American community faces as a whole.
The jobless rate for Black men is twice of that of white males. African-Americans make up 1 million of the 2.3 million incarcerated population (2014, National Center for PTSD). According to the Human Rights Watch, students of color are subjected to more severe punishment in school than their white classmates. In terms of the war on drugs, people of color are more likely to receive higher sentences than white offenders. Of children under the age of 6 living in poverty, 45.8 percent are Black compared with 14.5 percent white. The list goes on and the racial disparity only gets wider.
This country was not built on ideals that intended to make Blacks equal to whites (2012, State of Working America). That is not the foundation or principal that helped foster this nation. These statistics are meant to illustrate what it means to be Black in America.
Monnica Williams, Ph.D., director of the Center for Mental Health Disparities in the Department of Psychological and Brain Sciences at the University of Louisville, has done research on the claim that racism can cause PTSD, and the findings have implications for classification in the "Diagnostic and Statistical Manual for Mental Disorders" by the American Psychiatric Association (2013, Psychology Today, online edition).
Racism can feel life-threatening at times, according to Williams' findings. She studied African- American men working in low-income jobs who were subjected to bigotry and discovered that they soon began to suffer from depression, anxiety, low self-esteem and feelings related to humiliation. When a few filed complaints, either their jobs were threatened or they were fired shortly after. A few of the men started to experience intrusive thoughts, had trouble concentrating, were irritable and had flashbacks. One of the men sued on grounds of job-related discrimination after he was fired for complaining. He was suffering from race-based trauma.
However, racism is not the only factor that causes PTSD among African-Americans. According to Terrie Williams' book "Black Pain," the environment that most Blacks are subjected to also has a huge effect on their psyche.
Williams is a licensed psychotherapist, mental health advocate, author and entrepreneur. She states often on TV, on panels,and in conversation and articles that violence, sirens, poverty, unemployment and drugs all play a role in that shock. PTSD sometimes presents itself in the form of depression and this depression and anger stirs inside of so many African-Americans who have yet to find a space where they can express their emotion. Williams told the AmNews, "I think the hardest job in America is to be a Black man. I remember a few years ago a mother was shot in the leg. Now, whenever her daughter hears a loud sound, she screams. That little girl needs to be in a room somewhere with a therapist, so that the trauma comes out in some way, so that the healing can begin."