Genius of genealogy from Louisa Parris to Chirlane McCray
Herb Boyd | 7/28/2016, 11:34 a.m.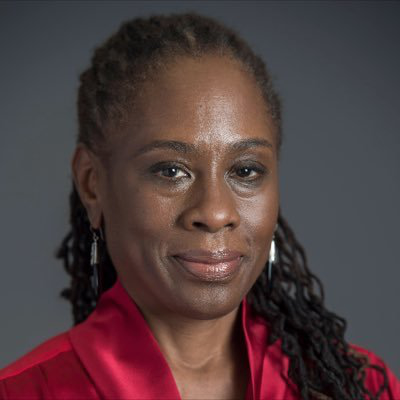 During a recent event at Gracie Mansion, First Lady Chirlane McCray was among the speakers, and she recounted a story about her great-grandmother, Louisa Parris. She was from Barbados, and my profile last week of C.L.R. James, a native of Trinidad, sent me reeling again back to the Caribbean. Was there enough information on McCray's relative to warrant a Classroom article? The search proved quite rewarding.
To begin with, there are McCray's various accounts about her family tree and Parris, and pieces of the impressive tapestry unfold at public events, such as the one at Gracie Mansion for the Harlem/Havana Music & Cultural Festival. Many of the spectators were taken down this genealogical trail for the first time.
Parris, McCray's great-grandmother, was born in Barbados and worked on a mailboat that traveled between the islands of the Caribbean. Parris eventually settled in Harlem. "She was a chief lieutenant in Marcus Garvey's Back to Africa Movement," McCray told the audience at the mansion, "and we invested in the Black Star Line and in the Universal Negro Improvement Association. When she died in 1941, she had the biggest funeral anyone had ever seen in Harlem. There were six limousines and cost $296. I know, because I have the receipts."
No doubt it was a spectacular homegoing, but to hear McCray tell it, the services outdid those of Florence Mills, the great entertainer who died in 1927. "Her funeral," wrote James Weldon Johnson, "was one such as Harlem, perhaps all New York, had never seen before. Five thousand people were packed to suffocation in Mother Zion Church … Outside the church, more than a hundred thousand people jammed the streets … Eleven automobiles conveyed the flowers … an airplane circled low and released a flock of blackbirds," symbolizing Mills' nickname.
McCray may not have known of this stupendous event, which happened before Parris' death in 1941, a year after Garvey died in London.
"My great-grandmother was able to achieve things in this country that would not have been possible in Barbados," McCray has said on several occasions. "But the full story is much more complicated than that. Like so many African-Americans, she spent much of her life struggling to make a better life for herself and her family and fighting racism."
Parris obviously did not have the public recognition or cache Mills possessed, but she appeared to be a dutiful, loyal follower of the Back to Africa Movement, and did her part in honoring the group's legacy. Her daughter, Irene Quashie Edwards, is a testament to her dedication and family commitment. She was apparently not a member of the UNIA, placing her devotion on stabilizing her family after marrying Valdemar Edwards and settling in Claremont, N.H.
"My parents also worked really hard for everything they achieved—a struggle that took a toll on them," McCray added. "My mom worked in an electronics factory, and my dad was a World War II veteran who worked at a military base. They were also landlords. And through hard work and perseverance, they built a loving, stable home for my siblings and me. These achievements are all the more impressive when you consider the fact that at times, they both suffered from depression, although neither of them would have called it that."