NY Black Expo to promote diversity in business, cultivate leading entrepreneurs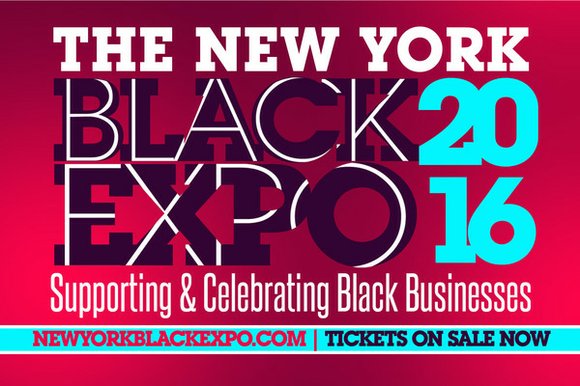 For the third consecutive year, the Black Expo will be heading to New York City Saturday, July 30, to commemorate minority businesses and entrepreneurship ventures.
The event will be held from 10 a.m. to 9 p.m. at the Sheraton New York Times Square Hotel, 811 7th Ave. at 53rd Street.
Maggie Anderson, the event's keynote speaker and author of, "Our Black Year," a book about a family's quest to buy Black in a racially divided economy, will offer advice about living on the Black businesses and products in her community.
Guest speakers will include fitness guru Janvieve Naemani Fogle, who authored the book, "Single, Sexy and Satisfied," a guide to living a fit and fulfilling life no matter what your marital status is.
The New York Black Expo was started April 1, 2013, to help Caribbean-American and African-American residents reach their dreams and goals in business.
The first-ever Black expo was known as The Cotton States and International Exposition, in 1895 in Atlanta. It provided African-Americans a space to showcase their inventions and numerous technological advancements. It began as an educational sector that helped minority business owners become more recognized for their achievement.
The efforts of the Black Expo are in partnership with the Buy Black Empowerment Movement, an economic proposition for businesses to support minority franchisees.
According to the "State of African-American Consumer" report, Black buying power is at nearly $1.1 trillion. The report states that if Black America was a country it would be the 15th richest nation in the world.
Exhibitors at the Black Expo include the Department of Corrections, Brown Girls, Beneath My Smile by Anna Bella, Chrisie Styles Boutique, Gregory L. Hudson, PRIMUS, COH Financial, Tip Vax and many more.
President and CEO of the New York Black Expo Mark Anthony Jenkins explained that the event is an empowering resource for business owners. Owners have an opportunity to network with leading business professionals and target Caribbean-American communities.
"With a goal in mind to educate and uplift our growing, diverse community, the event highlights our culture in many different areas," Jenkins said in a statement on the Black Expo website. "This celebration offers a chance for partners and visitors to experience premiere arts and entertainment, youth and family activities and programs, business networking, healthy living education and more."
This weekend's expo is not just about business. There are some fun opportunities for attendees to take advantage of while they are schmoozing with potential clients. The expo will hold a gospel concert, a comedy show, a fashion show to showcase the work of minority designers and a spoken-word performance.
Jenkins hopes this expo is a success for members of the Diaspora community who are often disenfranchised in mainstream business sectors.
"We seek to encourage African-American, Caribbean-American and African business owners to follow their dreams, whatever they may be," he said in a blog post for Hubpages, "and to inspire the belief that the capacity for success and greatness lies within oneself."