We got you! Love, Harlem farmers markets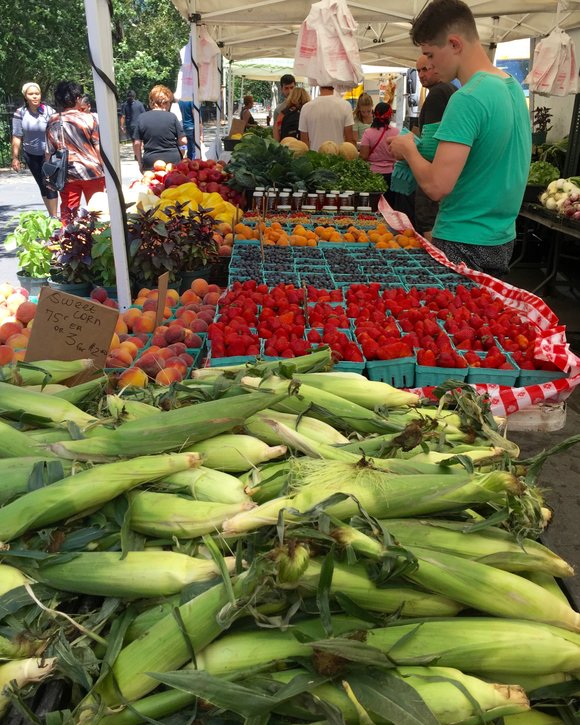 If you haven't been all up in one of our Harlem farmers markets, shame on you! And as the saying goes, "When you point your finger at someone, there are three pointing back at you." Boy, am I guilty.
I don't know why I have been sleeping on these markets. They are filled with good eats from fresh local produce, nuts, breads, pickles, baked goods, beverages, local Long Island seafoods, meats and small batch food products. There is a bastion of goods that cannot be denied.
Most of these farmers markets are open only on select days and mostly the weekends, when they can maximize traffic. So make a point to spend some time and money at them. You can ask your neighbors where the closest one is to you or go online and search "Harlem farmers markets.. Here are just a few to whet your appetites:
125th Street Farmers Market—163 W. 125th St., in front of the Harlem State Office Building, open Tuesdays through Nov. 22, 2016
Down to Earth Farmers Market—corner of 110th Street and Manhattan Avenue, open Saturdays through Dec. 17, 2016
Harvest Home Farmers Market—104th Street and 3rd Avenue, open Thursdays through Nov. 17, 2016
Grow NYC, 175th Street Greenmarket—West 175th Street between Wadsworth and Broadway, open Thursdays through Nov. 17, 2016