Charges reduced for man who killed would-be rapist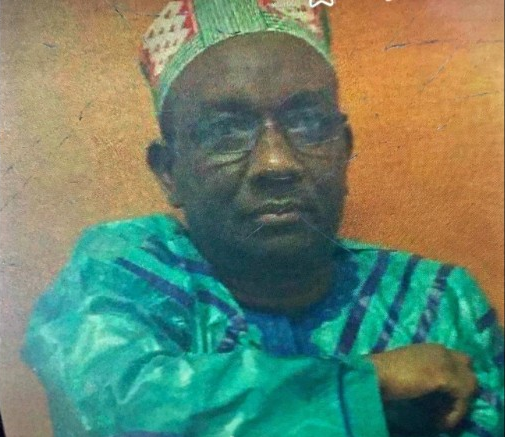 Mamadou Diallo, 61, walked out of Bronx Criminal Court Tuesday night to cheers after his initial charges were reduced for fatally beating the man who tried to rape his wife and was terrorizing the community.
Previously facing manslaughter charges for fatally beating the man with a tire iron, Diallo had the charges reduced by a judge to assault and criminal possession of a weapon. He was released on his own recognizance.
The community is glad he's home and is now hoping that a grand jury will drop the charges.
"Everybody's excited that he's out, but I think everybody—nobody would like to be in this kind of situation," community activist Abdoul Diallo, who is not related to Mamadou Diallo, said to the media. "He's put in a situation where he has to defend his family, defend himself, which resulted in an unfortunate situation. We hope that this case will go away, so that he can go ahead with his life."
According to police, the suspect, 43-year-old Earl Nash, broke into Diallo's home in Morrisania around 10 p.m., where his wife, Nenegale, was. Reports indicate that Nash tried to take off Nenegale Diallo's clothes and struck her in the forehead, leaving several bruises.
After Nenegale offered Nash money to leave her home, where her sister also was, Nash told her, "I don't want money. I am going to rape you."
Nash tired to attack the other woman as well giving, Nenegale Diallo to chance to escape. She yelled for help before Nash struck her again.
Mamadou Diallo was outside of the apartment building when his wife broke free and called him. He went into the building and he found Nash. He beat Nash with a tire iron. Nash was taken to Lincoln Hospital, where he died.
Surveillance video shows Mamadou Diallo attacking Nash, who was shirtless, in the building's hallway. The incident led officers from the 42nd Precinct to arrest Diallo and initially charge him with manslaughter.
"Self-defense," Diallo said as officers took him out of the 42nd Precinct. "He threatened my wife. He threatened my wife."
A career criminal, Nash has been arrested 14 times since 1997. His crimes include selling drugs, bribery, harassment, criminal contempt, trespassing and violating his parole. Nash also has a lengthy record of being in and out a prison.
A cab driver, Diallo moved his family to the Bronx in hopes of providing a better life.
"Mamadou Diallo, he's a very nice guy," family friend Kamafing Sissoko told the media. "He don't bother nobody, and he's not even violent. But in this situation, that's something else. You have to do anything to protect your family."
Tuesday, Diallo walked out of the court surrounded by the media and supporters. According to State Penal Law, a person may "use physical force upon another person when and to the extent he or she reasonably believes such to be necessary to defend himself, herself or a third person from what he or she reasonably believes to be the use or imminent use of unlawful physical force by such other person."
Questions about the location where Diallo killed Nash and the time between the alleged rape and the fatal beating are coming into play. Diallo did not confront Nash inside his home and did not catch Nash trying to rape his wife, which led to the manslaughter charges.
Reports indicate that the Bronx District Attorney's office has been flooded with calls to drop the charges against Diallo. Residents believe that he killed a dangerous person who was causing harm to the community. There have also been offers to pay Diallo's legal fees.
Diallo will face a grand jury to find out whether he will be tried. Legal experts say that the jury should side with Diallo because he was acting in self-defense. He is due back in court June 27.