Dance calendar June 2016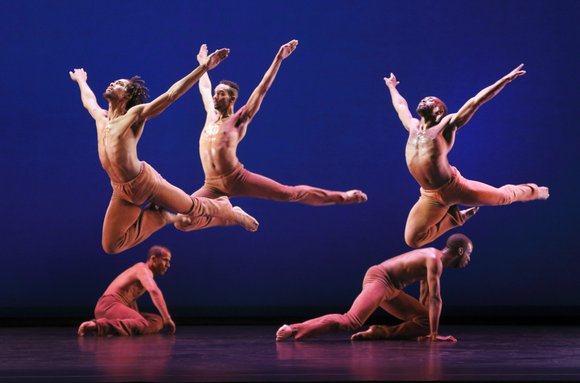 Dance in June is full. Be sure to see the many festivals in and around the tristate area. This month's highlight is the "New Traditions Festival 2016: Dance Your Caribbean!" which runs June 11-12 at Gelsey Kirkland Arts Center in Brooklyn. Based on, and deeply set in, Brooklyn communities, the 2016 festival takes place during Caribbean Heritage month and features a diverse group of dance artists with roots in Grenada, Trinidad and Tobago, Haiti and Jamaica, active in their communities in the U.S. and back home in the Caribbean. Featured is a collaboration between Christopher Walker and Kevin A. Ormsby, "FACING Home: Love & Redemption," which "…explores the Caribbean values of love and liberation while interrogating widespread homophobia in West Indian culture," according to the press release. Also on the program are NYC-based Caribbean choreographers Jessica St. Vil, Maxine Montilus, Safi Hariott, Shola Roberts and Dance Caribbean COLLECTIVE founder, Candace Thompson. All work featured in the festival is inspired by Caribbean cultural practices and traditions. For more information, visit www.dancecaribbeancollective.com.
ALSO THIS MONTH
June 2-4: Danspace Project presents the world premiere of Andy Warhol's "Tropico," a new dance-theater work by The Feath3r Theory. Artistic director, choreographer, artist, writer and teacher, Raja Feather Kelly's "Tropico" is "… Loosely-inspired by singer Lana Del Rey's short film titled 'Tropico, Andy Warhol's Tropico,' [and] sees Kelly and company on a 'Wizard of Oz'-esque journey," according to the press release. For more information, visit www.danspaceproject.org.
June 2-6: On Martha's Vineyard, and presented by The Yard, Koma Otake, one half of the performance artists team Eiko & Koma, will present "The Ghost Festival," the first multi-disciplinary solo project. The other half of the duo, Eiko Otake, will present "A Body in Places," her own solo project. These events are free. For more information, visit www.dancetheyard.org.
June 2-5: At JACK, Antonio Ramos and the Gang Bangers brings "Thirsty Mind," love and starvation sitting in a lonely tree built on "… exaggerated and abstracted characters created from personal neuroses dredged up through the labor of 'making things,'" notes the press release. For more information, visit www.jackny.org.
June 3: Satoshi Haga is part of First Friday gathering @ Jamaica Center for Arts and Learning in Queens. For more information, visit www.jcal.org.
June 3: At NJPAC, Nai-Ni Chen Dance Company will perform a full evening of works by Chen. For more information, visit www.njpac.org.
June 4: At Gibney Dance Center (890 Broadway), Parijat Desai (Parijat Desai Dance Company) and Heena Patel (MELA Arts Connect) hosts "Dance in the Round 1.0," a participatory event involving Garba/Raas, the circle dance from Gujarat, India. For more information, visit www.parijatdesai.org.
June 8-19: The Alvin Ailey American Dance Theater returns to Lincoln Center's David H. Koch Theater for their two-week spring engagement, which includes the Ailey Spirit Gala benefit with performances by Ailey II, dancers from The Ailey School (aged 6 to 23) and students from AileyCamp. A dance party with DJ M.O.S follows on the promenade. The actor Anthony Anderson and journalist Roland S. Martin are honorary chairs. Performances from the company that round out the spring season includes the world premiere of "Deep" by Mauro Bigonzetti and "Untitled America: Second Movement" by Kyle Abraham. The season will also include new productions of Robert Battle's "The Hunt" and Ulysses Dove's "Vespers." For more information, visit www.alvinailey.org.