DanceAfrica celebrated at Brooklyn Academy of Music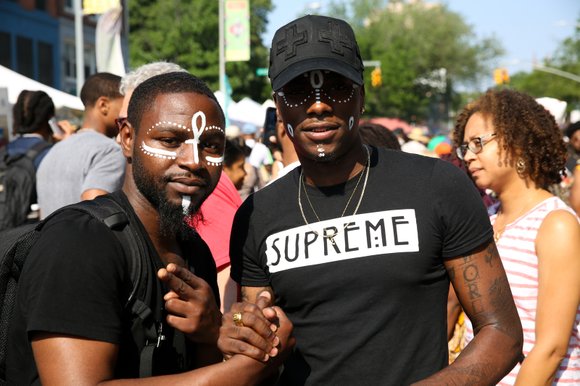 Since I was young, I always attended DanceAfrica at the outside bazaar at the Brooklyn Academy of Music during Memorial Day weekend. BAM is located in downtown Brooklyn, and for three days the area around Lafayette Street is taken over by African cultural expression. Once again, during this long weekend, BAM hosted its annual festival, full with anticipation of proud Afrocentric people, great music and good food. People, myself included, walked around for hours, hoping to see fellow participants, family and friends, have a meal and buy some African art and clothes.
Although this festival is really intended for Black people from all over the African Diaspora, other people are welcome to celebrate our heritage. Brooklyn loves DanceAfrica, and people come from all over to dance, drum and enjoy the music, food, conversation, energy and the beautiful community.