Urban Agenda: From Race and Punishment to Second Chances
David R. Jones | 6/2/2016, 2:14 p.m.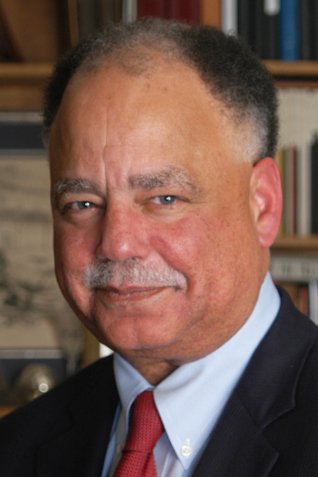 The Community Service Society recently launched The Color Line in the 21st Century, a discussion series that invites diverse groups of activists, thought leaders, and community members to examine the exclusionary effects of race, class, and criminal punishment and to propose policies and strategies that will improve the life chances of persons in black, brown and low income communities, who have borne the brunt of the destruction wrought by mass incarceration.
The `Color Line' is an expression of CSS's commitment to raising the floor for all New Yorkers. As a long-time anti-poverty organization, CSS believes the best way to counter the effects of the criminal punishment system is by investing in individuals and communities, not punishment and deprivation.

Present at our May 5 discussion were: Gloria J. Browne-Marshall, Associate Professor of Law, John Jay College of Criminal Justice; Juan Cartagena, President and CEO, LatinoJustice; Walter Mosley, Brooklyn State Assembly Member, 57th District; Brittany Packnett, member of Campaign Zero, a St. Louis, Missouri based Black Lives Matter (BLM) affiliate; Kimberly Westcott, CSS Associate Counsel and the panel's moderator; and myself.

We only scratched the surface on questions as varied as the nature of institutional racism, the relationship between criminal punishment and the economic underdevelopment of communities of color, and strategies to resource those communities in conjunction with a targeted dismantling of the mass incarceration system. Prior to BLM, Flint, Michigan, and the carnage of this electoral cycle, we might scarcely have recognized the continued relevance of these issues. It is no longer in doubt.
The Social Exclusionary Effect of Race and Mass Incarceration
The Color Line conversations extend beyond the punishment system because its exclusionary effects are pervasive. Barriers to participation implicate power. They can impact the allocation of government resources, such as the funding of schools or the diversion of community assets, like water -- one reason Virginia Gov. Terry McAuliffe's recent Executive Order effectively re-enfranchising 200,000 formerly incarcerated persons created such a stir.


I came away from the panel experience excited about dialogue that engages a variety of perspectives and experiences -- not only across disciplines, but age groups and other demographics. Activist firebrand Brittany Packnett said it best: conversations must not be delegated to self-appointed experts or to a group of lawyers holed up in a room somewhere. All people in our communities, I believe, should be having these conversations, as the central issue is not how best to address the problem of disparate enforcement or what to do with the formerly incarcerated, but more broadly, what kind of society do we want?
From the CSS perspective, what are the ways to remove barriers to participation, cultivate the skills of our workers, create developmental career pathways that instill a sense of purpose, pay a living wage, and can support family and community? We are committed to identifying and developing effective policies and models that can address these issues.
Where Do We Go From Here?
Contact with the punishment system is devastating to workforce participation. Though mass incarceration disproportionately burdens black and brown communities -- nationwide one in 13 black adults cannot vote as the result of a felony conviction -- nearly one in three United States citizens have a prior arrest or conviction record. While the overall unemployment rate in New York State is 4.9 percent, it is estimated that 40 to 60 percent of people with conviction histories are unemployed. This reflects the fact that over 50 percent of job applicants with conviction histories do not receive call backs by potential employers, though 95 percent of the incarcerated return to the community.