Turn Me Loose, Vision Festival
Ron Scott | 6/3/2016, 12:52 p.m.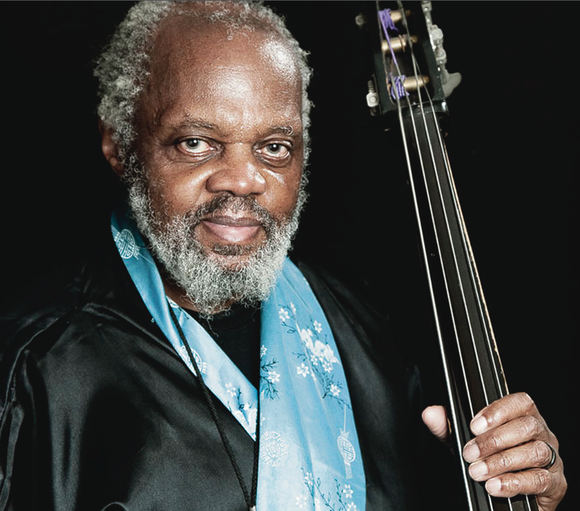 If you make one commitment for this early summer season, make it to see Joe Morton in "Turn Me Loose," the greatest role of his acting career to date, as he portrays the comedian and activist Dick Gregory.
Sure he earned an Emmy for his villainous role as Rowan Pope on the popular ABC-TV series "Scandal," but in this live production, he hits you with the piercing reality of the civil rights struggle and the depth of his pain as he reflects on the assassination of his friend and fellow activist, Medgar Evers, and the death of his young son, Richard Jr.
In this new Off-Broadway biographical play written by Gretchen Law and directed by John Gould Rubin, Morton introduces Dick Gregory's accomplishments and aspirations to a younger generation, who grew up long after the turbulent Civil Rights Movement of the 1960s.
Early in the play, Morton imitates Miles Davis' gravelly voice stating, "you know you are a funny [expletive]. One day you are going to be big." During those days, they called Gregory the Black Lenny Bruce. He says, "I always wondered why they didn't call him the Black Dick Gregory."
In a most dramatic and comedic fashion, Morton covers Gregory's life from the early 1960s, when his career began to peak, to the present, in this fast-paced 90-minute show. Some of the earlier jokes, including the Lenny Bruce crack, can fall flat if you aren't a member of the old school, but in this day of institutional racism, most hit home.
During a telling moment on Gregory's first night at the Playboy Club, he is told not to go on because the audience consists of white southerners in town for a frozen food convention. Not to be deterred, he goes on and after some rather touchy heckling Gregory's witty responses win out.
On another gig he tells a heckler, who insisted on using the N-word, "You know I have a clause in my contract that states every time that word is used, I get an extra $50. So please keep going, as a matter of fact, would the entire audience stand up and yell 'nigger?'" Everyone in the audience stood up, however, there was only one Black young lady, who actually yelled the word.

The second actor on stage is John Carlin, who serves as the heckler, cab driver, TV interviewer and night club MC.
The play's key point, which Morton delivers so brilliantly, is Gregory's ascension from prolific comedian to America's guru for Blacks, liberals and white college students. Through wit, humor and life experiences, Gregory spoke about politics, social change and health.
Gregory's dilemma was whether to follow fame or his deep commitment to the Civil Rights Movement. Through his progression from comedy to lecturer, he found a way to drop humor while actively pursuing equality.
One of his later observations noted, "President Obama proved to me that all Black folks don't look alike. Since he has been in office not one person has come up to me and said 'Hello, Mr. President.'"