Ali tributes overflow from African leaders
GIN | 6/9/2016, 11:38 a.m.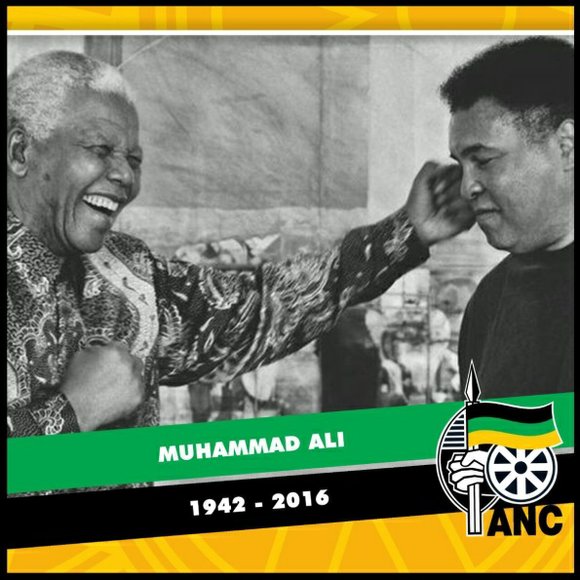 "We remain a strong and stable democratic country, and there is no immediate danger posed by the alert," Mahlobo said in a statement.
The U.K. and Australia have issued similar alerts, which threaten economic havoc in the country at a challenging time for the South African economy.
The ominous U.S. security message read in part, "Terrorist groups are planning to carry out near-term attacks against places where U.S. citizens congregate … This information comes against the backdrop of the Islamic State of Iraq and the Levant's public call for its adherents to carry out terrorist attacks globally during the upcoming month of Ramadan."
The alerts are meeting with skepticism if not disbelief. Clayson Monyela, South African public diplomacy spokesman, dismissed the alert as another false alarm, although both the British and Australian governments stand by the claims.
The African security consultant company Signal Risk noted, "Despite the presumed activity of Islamist extremist groups in South Africa, there has yet to be an attack. This likely speaks to South Africa's neutral foreign policy, which provides militant groups with little motivation to execute an attack in the country."
Jasmine Opperman, Africa director for the Terrorism Research and Analysis Consortium, or TRAC, added her voice. "A terror attack?" she said. "In Joburg or Cape Town? The very idea seems absurd. South Africa has plenty of problems, but, so far at least, violent Islamist extremism has not been among them."
She continued, "This isn't the first such warning issued by the U.S. Embassy in South Africa. In September 2015, a similarly vague statement was issued. It should also be noted that, ever since the attack on the U.S. Embassy in Benghazi, Libya, U.S. missions have been playing it safe by releasing public warnings at the merest suggestion of a threat."
Sources contacted by TRAC suggest there is no specific intelligence suggesting an attack in South Africa during Ramadan.
Although South Africa is in fact home to a number of supporters of Al-Shabaab, the Al Qaeda-aligned Jahbaht al-Nusra and the Islamic State, active supporters of these groups are primarily involved in recruitment and financial supply lines, rather than terrorist activity.
However, South Africans cannot ignore the threat, cautioned Opperman. "Irrespective of the credibility or otherwise of these particular warnings," she said, "South Africa is becoming increasingly vulnerable to terrorism on its soil."