Amsterdam News Congressional Endorsements
EDITORIAL | 6/9/2016, midnight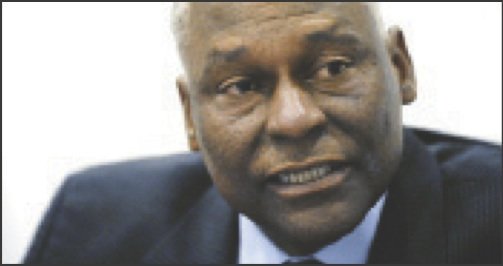 Because of the timing of the primary for New York Congressional elections, the New York Amsterdam News held an endorsement meeting for the June 6 for the New York Congressional primary on June 28. As always, we announced the endorsement meeting on the front page of the paper for several weeks before the meeting. All candidates were invited via the announcement. Only those who appeared before us were considered for endorsement.
13th Congressional District
Several candidates seeking to be the next representative from 13th Congressional District, assuming a post held for 46 years by Rep. Charles B. Rangel, were interviewed Monday at the Amsterdam News. Although the candidates we saw each had something to offer to the community, it was clear to us that we needed a candidate who understood the legislative process, had great experience and was dedicated to the community that he or she would serve.
Although we talked about several of the candidates and their strengths, we must say at the outset that Assemblyman Keith L.T. Wright is our candidate. Few political leaders in Harlem have the pedigree and experience of Wright. Recounting his legislative career is to cite a veritable history of politics in our community. His recognition as a formidable leader and one capable of following in the enormous footprint of his predecessor was given a huge boost when Wright was endorsed by Rep. Rangel. Rangel said, "Keith is not afraid to stand side-by-side with activists—even willing to risk arrest to stand up for our hardest working brothers and sisters."
We didn't need to wait for the esteemed congressman's endorsement. But Rangel's approval confirms what many in our community believe—Keith can do the job, and as far as we're concerned, the job is his.
It's his job because we have studied his record over the years, we have seen how effective he has been in bringing home the goods from Albany for his constituents,and we possess the unwavering conviction that he will continue to be steadfast and quick to navigate the tricky congressional terrain. That being said, we expect to see Wright going above and beyond and not playing politics as usual.
Check his record. It reflects an elected official who is serious about representing his district, a man of unimpeachable integrity who from day-one will be ready to grasp the baton from Rangel the long-distance runner and cross the finish line with the same brilliance and insight we experienced from Rangel.
Wright is the right man, at the right time, in certainly in the right place.
Other candidates that we will mention include Ambassador Suzan "Sujay" Johnson Cook. An ordained minister, she is the only woman in the race, and she warmly articulated her biography, beginning with her mother, a Harlem school teacher, and her father, a MTA motorman, who became a successful small business owner. Johnson Cook has deep roots in Harlem and her lifelong commitment to communities of faith was clearly outlined for the paper's board members.
She has impressive bona fides and is the first woman to hold a diplomatic post of Ambassador-at-large for International Religious Freedom representing President Barack Obama.