Brooklyn tribute for Mama Queen Afeni Shakur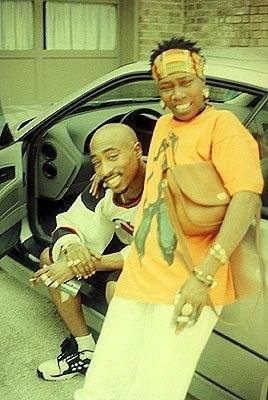 Many worldwide were saddened by the heartbreaking news that Sister Afeni Shakur, 69, became an ancestor May 2. Reports state that she passed at a hospital in Sausalito, Calif., after suffering cardiac arrest at home earlier that day. Her body was later cremated and a local memorial service conducted shortly thereafter.
A private memorial was also held in her Lumberton, N.C., hometown last weekend, with local politicians declaring May 28 "Afeni Shakur Day."
Here, some of her close comrades also reflected on her Harlem history and the thriving activism she participated in while residing in Black Mecca.
Before she was referred to as mother of 1990s hip-hop icon Tupac Shakur, or as the executor of the deceased artist's estate, she was simply known as Sister Afeni Shakur from the Harlem chapter of the revolutionary Black Panther Party.
"Brother Lumumba, Afeni, myself, Zayd and Assata—we were all comrades," revealed Professor James Small, who recalled initially meeting Shakur, her husband Lumumba and brother-in-law Zayd Shakur in 1967, when they joined Malcolm X's Organization of Afro-American Unity.
"The BPP got to be known in New York under the leadership of Zayd and Sister Afeni," Small contended. "She was a revolutionary soldier from the inception of the movement. Lumumba was the captain of the BPP's Harlem chapter and Zayd was captain of their Bronx division, so that put her right in the middle of that struggle."
Several years before Tupac's birth, Shakur was a respected activist in New York City's heartless streets as she and her comrades selflessly provided the urban communities with free-of-charge clothing, meals, medical supplies and educational programs.
"This is a woman, even if she hadn't given birth to Tupac, that we should still be celebrating," noted her colleague Jamal Joseph in a media report. He was also one of Shakur's codefendants during the infamous Panther 21 case that began in April 1969.
Although she had a squad of attorneys backing her, Shakur refused their services and instead represented herself throughout the trial while pregnant with Tupac. All 21 members were eventually acquitted May 12, 1971, of 156 counts for allegedly conspiring to blow up New York City police precincts, the Bronx Botanical Gardens and several other high-profile places.
"When I was pregnant in jail, I thought I was going to have a baby and the baby would never be with me, but I was acquitted a month and three days before Tupac was born. I was real happy, because I had a son," Shakur explained on the introduction to Tupac's 1995 classic ode, "Dear Mama."
After giving birth in East Harlem June 16, 1971, throughout the rest of the decade-plus, Shakur nurtured Tupac and his younger sister Sekyiwa with the moral support of her Panther family, namely Mutulu Shakur and Gerinomo Ji Jaga Pratt.
"When I was young, me and my mama had beef/17-years-old kicked out on the streets/Though back at the time I never thought I'd see her face/Ain't a woman alive that could take my mama's place" Tupac detailed on "Dear Mama."