Golden State going quietly about their business seeking a repeat NBA title
Vincent Davis | 6/9/2016, 1:23 p.m.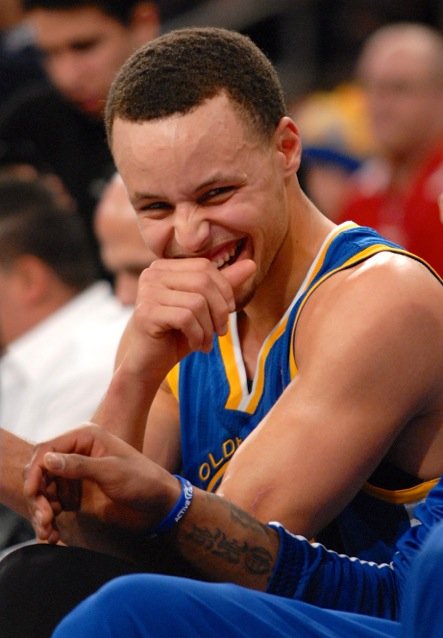 The Golden State Warriors left their northern California homes, departing to Cleveland up two games to none, leading the 2015-16 NBA Finals against the Cleveland Cavaliers. It's a series initially thought to be one of epic proportions, one that would inspire descriptive intellectual sentences with multiple hard to pronounce words if elucidated by promoter Don King.
Golden State, the defending champs, the league's Number 1 team with the league's most valuable player, Stephen Curry, represents the Western Conference versus the Eastern Conference champions, the Cleveland Cavaliers and their star forward, LeBron James, acclaimed as the best player in basketball.
Whether or not James is the best player in basketball, both the Warriors and the Cavs are now converged upon his city to play out Games 3 and 4 of this best of seven series. The number of games left to play depends solely upon the performance of James and the Cavaliers. It's his chance to make good on that claim. The results from last night, Wednesday, and tomorrow, Friday, will determine if the series is tied 2-2, led by the Warriors 3-1 or swept by them in four games.
The Warriors' dominance over the Cavs in Games 1 and 2, or the Cavs' inability to compete for four quarters in each of those games has even caused Cavaliers and James fans to see the words currently written on the wall.
Golden State, who has home court advantage, only needs two more wins to repeat as champs. Even with Kyrie Irving and Kevin Love, two prominent Cav players who were unable to play in last year's Finals because of injury, the Cavs are still having difficulty defeating Golden State.
Is Golden State really that good, or are the Cavaliers, the best team in the east, not good enough? They have no answers for the Warriors defensively. They're not making the adjustments and are getting blown out on fast breaks.
Golden State's arsenal of weapons have gone unmatched. In Game 1, their bench subsidized the low scoring of Curry and Klay Thompson by contributing 45 of the team's 104 points—35 more than were scored by Cleveland's bench.
"We pick each other up," said back-up guard Shaun Livingston, whose 20 points were instrumental to the win. "We believe in each other, and we just fight."
Who would have expected Leandro Barbosa to come off the bench after suffering a recent back injury to shoot five-for-five, 11 points. Cleveland didn't.
"We play a lot of people, and we feel like we have a lot of talent on the bench that can come in and score when we need it," stated Warriors head coach Steve Kerr. "This has been our team the last couple of years."
The outcome of Games 3 and 4 last night and tomorrow, Friday, also determines if the series returns to Golden State's Oracle Arena for Game 5 Monday, and then back to Cleveland next Thursday for Game 6.
Golden State, who hasn't been shy or passive at all about scoring on the road, especially in Cleveland where they beat the Cavs last season, winning the championship, realizes that things could be different in Cleveland during these two games, and that the series isn't over yet.
"There's no point in celebrating or jumping up and down saying, 'Look at us,'" said Curry. "We're two games away from winning a championship, but we still have to go out and get the job done." He's certainly aware that they had to come from behind—down 3-1—against the Oklahoma Thunder to reach this point.
"It's a trap to think that we've figured things out, that we have the perfect formula to beat Cleveland, and they have no chance in the series," said Curry. "That's not how we're supposed to think."