Juneteenth celebration held in Harlem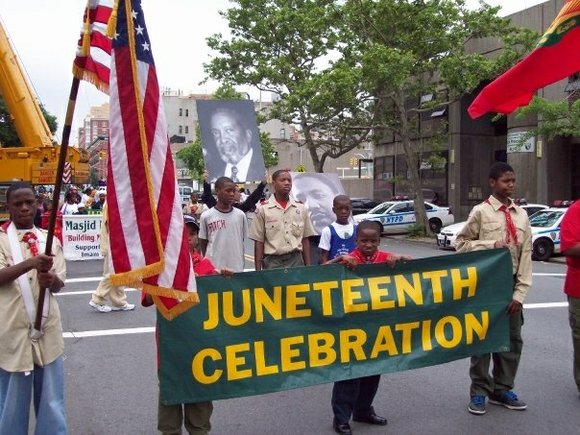 The Juneteenth Committee of Masjid Malcolm Shabazz and The Martin Luther King Jr. Center New York Support Group hosted the annual Juneteenth-KingFest Celebration Parade & Street Fair on Saturday.
The parade started at 116th Street between Lenox Avenue and 5th Avenue.
The Juneteenth holiday is Friday, June 19, and it commemorates the official end of slavery in 1865. Slaves in Texas had not received word that they were free until two and half years after the Emancipation Proclamation was signed. There are several theories as to why the slaves in Texas got the news so late.